Women in the film industry: 2015 Oscars
Catie Perry
February 4, 2015

In an Oscar season where everyone is complaining about race, I want to add another complaint to the conversation: gender. Of course, the representation of women is an ongoing problem in the film industry, but it is highlighted by the Oscar season and needs to be talked about.
Have you heard of the Bechdel test? Probably not. The Bechdel test looks at the presence and complexity of female characters in movies. It has three requirements for a movie to pass the test. It has to have:
1) at least two women in it
2) who talk to each other
3) about something besides a man.
Seems simple, right? Of course, every movie has more than one female character, and of course, women talk about stuff besides guys. But, no. Only about half of the movies that came out last year pass this test.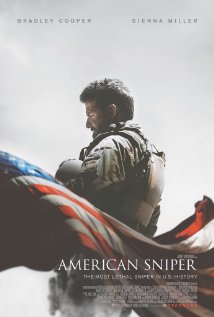 I looked at this year's Oscar nominations for Best Picture, all of which are about men.
Centered on Bradley Cooper sniper-ing his way around the desert and being manly.
Does it pass? Nope.  
__
Follows Benedict Cumberbatch as a repressed genius during World War II. Yes, Keira Knightley plays the rebellious, smart woman (shout out to women in STEM), but she is never in a situation where men are not the priority.
Does it pass? Nope.
__
Obviously centered around a male character, Martin Luther King Jr., however, this is one that actually passes. There are a couple conversations between female characters, one among young girls talking about hairstyles, another between King's wife and a female civil rights protester discussing their own roles in the civil rights movement.
Does it pass? Yes!

Follows Michael Keaton as a washed-up action star attempting to revive his career on Broadway. While technically this passes the Bechdel test since two women talk about Broadway in one scene, I do not count this. The conversation lasts 30 seconds, then the topic changes to men and then the two women start making out for no clear reason. This is never referred to or followed up on during the rest of the movie.
Does it pass? Barely. Nope.
__
This film portrays Stephen Hawking's relationship with his wife, played by Oscar nominee Felicity Jones. Even though Jones plays a main character, no none-male-centric scenes take place.
Does it pass? Nope.
__
Ironically, the movie that follows a boy around as he grows up passes the test. Patricia Arquette has gotten props for her remarkable portrayal as the main character's mother, and there are a few scenes between the mother and sister discussing their own lives. Great. When's "Girlhood" coming out?
Does it pass? Yes!
__
As much as I love Wes Anderson, his usual cast of characters rarely includes women, with the exceptions of Tilda Swinton and Anjelica Huston. This movie follows the antics of a hotel concierge and his protégé, both male. As entertaining as this movie was, there are only about three female characters in the excessively large cast.
Does it pass? Nope.
__
Another movie about an adult male and his protégé. The film is very focused on the relationship between the two, and the few women that are in the movie are minor characters.
Does it pass? Nope.
There you have it. Out of the eight films nominated, two (I guess two and a half) pass the Bechdel test. Go to the top of this article and read the 3 requirements again. It is extraordinary how little thought is given to women (who are half of the world's population) while constructing a movie plot.
Why this is a problem
The issue here is that women in movies are simplified and one-dimensional, used to move the male-centric story along. They are not characters; they are plot devices. Or victims. Or prizes. Tropes like damsel in distress, dumb blonde and manic pixie dream girl are used time and time again. The majority of female characters are defined by their relationship to men.
Movies, and media in general, lead to new behaviors, values and attitudes through social learning. We can extrapolate that if movies represent real life, we are more likely to think of men as protagonists and women as secondary characters. If women only exist to benefit men, it is easer to use, objectify, abuse and dismiss them.
If the Academy Awards are claiming to be the best movies of the year, women should be represented better than this. A major factor to look at is the demographics of the Academy voters, the majority of which are white, older men. These Bechdel test results come at a year when there were numerous movies with complex female characters that could have been nominated: "Wild," "Gone Girl," "Cake," "Still Alice," "Ida." This list goes on. Yes, most of these are getting acting nods, but they are not in the public spotlight that best picture brings.
Along with the lack of awards for women-led films, women behind the camera are also being snubbed. There are zero women nominated for original screenplay, adapted screenplay, cinematography or director (including Ava DuVernay for "Selma," an obvious Oscar pick). With only a few women making movies, only a few complex female characters will show up on screen.
One way to combat this ongoing and harmful trend is to make a point of going to movies directed by, written by and starring women. Box office numbers are one of the only ways to communicate with Hollywood. Keep the Bechdel test in mind as you go to the theater and make a note on how many movies pass. Paying attention to this will make it clear how common this trend is and how negative its implications are.
Collegian Interactive News Team Member Catie Perry can be reached at socialmedia@collegian.com or on Twitter @catieperrycc.