A look back at 2015 Sundance Film Festival
A quarter of this year's Best Picture nominees had their humble beginnings at the Sundance Film Festival.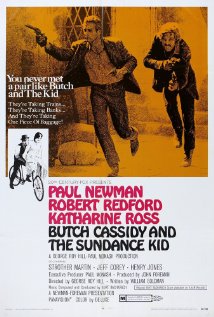 In 1978, Robert Redford's production company, Wildwood, founded what was then patriotically called the "US Film Festival." Its purpose was to support people working outside of the Hollywood studio system, and to bring more filmmakers to Utah.
Six years later, it was moved to its current location in Park City, Utah, and renamed after Redford's iconic character from "Butch Cassidy and the Sundance Kid."
Sundance is easily the largest and most prestigious film festival in the United States today (sorry, Telluride and New York).
While the Cannes in France holds the most importance by far, Sundance is a close contender and is the cradle of independent film in America.
More than 40,000 filmmakers, critics and hardcore film fans flock to Utah, of all places, to start off each year with the best in movies outside of Hollywood, as well as international and documentary films.
Some recent films to do well at the festival and beyond have been "Beasts of the Southern Wild," "Fruitvale Station," "Winter's Bone," "Before Midnight" and "Precious." Also, two of this year's Best Motion Picture nominees, "Whiplash" and "Boyhood."
The major winners for English-language dramatic awards are:
U.S. Grand Jury Prize: Dramatic—"Me and Earl and the Dying Girl"—This is the Best Motion Picture equivalent for Sundance.
Directing Award: U.S. Dramatic—Robert Eggers, "The Witch"
Waldo Salt Screenwriting Award: U.S. Dramatic—Tim Talbott, "The Stanford Prison Experiment." Waldo Salt was an American screenwriter who was blacklisted during the McCarthy era of Hollywood, but later on went to win screenwriting Oscars for "Midnight Cowboy" and "Coming Home."
U.S. Dramatic Special Jury Award for Collaborative Vision—"Advantageous." These Special Jury prizes are created every year especially for that year's contestants. Last year there were special awards for Breakthrough Talent and Musical Score.
U.S. Dramatic Special Jury Award for Excellence in Cinematography—Brandon Trost, "The Diary of a Teenage Girl." This is the guy who did the cinematography for "The Interview," which happened to be the only good aspect of the film.
Alfred P. Sloan Feature Film Prize—"The Stanford Prison Experiment." Alfred P. Sloan was a chairman and CEO of General Motors for about 30 years. His foundation supports technology research, and gives a $20,000 cash prize to films displaying some kind of technical achievement at Sundance.
Audience Award: U.S. Dramatic—"Me and Earl and the Dying Girl"
Many of the films premiering at Sundance never see the light of day again, but hidden gems and diamonds in the rough do not go unnoticed. Studio heads and producers would be crazy not to go every year to scout out the talent at the festival.
Filmmakers do not have to give an arm and a leg to submit their films. If they have promise, they can get their start — much like one young Richard Linklater in the early 90s, who is expected to win Best Director for "Boyhood," a film that premiered at Sundance one year ago.
Collegian A&E Film Beat Writer Morgan Smith can be reached at entertainment@collegian.com or on Twitter @MDSFilms.