Local Film 'The Frame' premieres in Fort Collins Friday
Morgan Smith
November 7, 2014
Jamin Winans, director of the indie-hit "Ink," is coming to Fort Collins for a Q&A of his new film "The Frame."
"The Frame," is a sci-fi, mystery, thriller, romance and mind bender all in one.
The film has received stellar reviews following its other premieres across the country, being cited as one of the greatest independent films of the year, and creating something Hollywood could never hope to produce.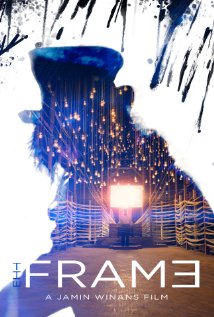 Winans' film is showing at the Lyric Cinema Café Friday at 6:30 p.m., with a Q & A directly afterwards. Tickets are available on the Lyric's website for $10.
"Ink," Winans' previous film, performed spectacularly at art house theaters and in online sales.
"We had a successful month run of 'Ink' where we had over 700 people buy tickets for the film when it was first released," said Michael Putlack, manager of the Lyric.
The Lyric has a special relationship with Winan, as it is one of the only theaters willing to play his movies, and is very close to his hometown. 
Without any distributor, "Ink" went directly to DVD and Blu-Ray, and was inevitably ripped and put online. Unexpectedly, the movie was downloaded more than 400,000 times in a few days, and became one of the most popular films in the world when it was released.
In response to the massive piracy, Kiowa Winans, Jamin's wife and CSU alumna, made this statement in 2009: "Knowing there's absolutely nothing we can do about it, we've embraced the piracy and are just happy 'Ink' is getting unprecedented exposure."
As Governor Swan from "The Curse of The Black Pearl" would say, "Perhaps on the rare occasion that the right course demands an act of piracy; piracy itself can be the right course."
Since "Ink's" release in 2009, the Winans couple has been dedicated to continuing their independent film career.
"Our lifestyle isn't particularly glamorous, we live very simply in order to keep our bills low and be incredibly flexible about being able to walk out the door and be gone all day/week/month at the drop of a hat," Kiowa said. "When you're in production you are barely able to get to the grocery store to buy toothpaste so we don't have too many frills in our life–easy is good."
In many aspects, the Winanses have had an easier time while creating "The Frame," with better camera technology like the Sony F55, and a large fan base backing their every move.
In every film, especially independent film, production is a struggle.
"You go to war for a few months with a small group of people and fight to make it out the other side intact. Both 'Ink' and 'The Frame' were incredibly challenging in different ways," Kiowa said.
She explained how Colorado is an excellent place to film, noting the lack of bureaucracy and red tape that comes along with shooting in L.A., as well as higher general enthusiasm for independent film here in Fort Collins.
"It's actually rare to find a theater so dedicated to supporting independent films and filmmakers — the people at the Lyric really love their films and put a lot of pride in getting people out to the cinema," Kiowa said. "It's getting harder than ever to get people to leave their houses with things like flat screen TVs and Netflix, but I think it's theaters like the Lyric that will survive and thrive — it's an experience that has authenticity."
Collegian A&E Film Beat Writer Morgan Smith can be reached at entertainment@collegian.com or on Twitter @MDSFilms.