Film Review: "Interstellar"
Morgan Smith
November 10, 2014
Prepare yourself. This film is about to receive a stellar review.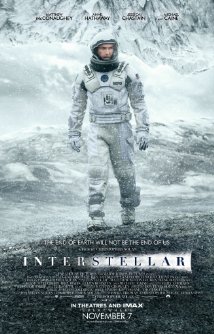 Christopher Nolan has outdone himself yet again with "Interstellar." This may even be the best film he has ever made. I think it might even be my favorite sci-fi of all time, strangely beating the nostalgia of "Star Wars" and "The Matrix."
"The Dark Knight" and "Inception" are usually regarded as Nolan's best, which is certainly arguable. However, much of "The Dark Knight's" success can be attributed to Heath Ledger's perfect Joker performance. And "Interstellar" is simply better than "Inception" in every way, from the emotional appeal and the acting, to the writing and the mind-bending.
This isn't to say I don't like "The Dark Knight" or "Inception." They are actually in my top ten movies of all time. "Interstellar" has just simply done the impossible and beat them.
I walked out of the theater at the end feeling jumpy because the film was so good. "Interstellar" beat my already high expectations, and left me happy, sad, confused and in awe at the same time.
Acting: 
John Papsidera, "Interstellar's" casting director, did a fantastic job choosing the ensemble for this film. Papsidera has been working on casting with Christopher Nolan ever since "Memento" in 2000.
"Interstellar's" relatively small cast features five Oscar-winning actors: Matthew McConaughey, Anne Hathaway, Michael Caine, Ellen Burstyn and Matt Damon. There are several other Oscar-nominated actors on board as well.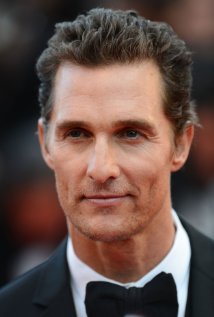 Such a distinguished cast is virtually unheard of today. Nolan made sure to get the best actors possible for this film because he wanted "Interstellar" to be personal. Where sci-fi movies like "2001: A Space Odyssey" and "Gravity" feature solo-actors and focus more on the environment, "Interstellar" focuses on personal relationships.
There is hardly a single point in the film where an actor is completely alone and not engaging in dialogue. This made the points where an actor was actually alone all the more shocking and immediate.
Though the science in "Interstellar" is heavy and spectacular, it comes second to the people, and with good reason.
Since the film was in pre-production, the code name for the project was "Flora's Letter" in honor of Christopher Nolan's daughter. If you google "Flora's Letter," you will get showtimes and news for Interstellar. Jessica Chastain has speculated that it means that the film is a love letter to his daughter. This means the father-daughter relationship in the film was made with sincerity.
Both Jonathan Nolan and Christopher Nolan, co-writers of the film, have children. They understand how to make that dynamic real. And it certainly felt real through the portrayals.
Matthew McConaughey plays Cooper, a NASA pilot and engineer-turned-farmer in a near-apocalyptic Earth. There is a mysterious disease called the Blight that is destroying all the food on the planet. Through certain circumstances, Cooper has to pilot a mission to another galaxy though a wormhole in order to find a planet better suitable for human life than Earth.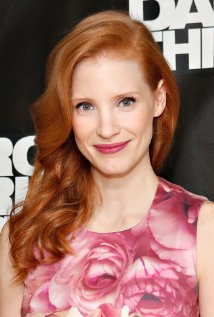 This means leaving his children behind, including his science-savvy daughter Murph, played by the convincing Mackenzie Foy. I have to admit, McConaughey's performance here gave me some tears.
Matthew McConaughey keeps up his acting the entire time, giving much more depth to this character than prior characters, including Ron Woodrof in "Dallas Buyers Club." McConaughey and the other major actors in the film are currently at the height of their careers, creating a rare ensemble with unbelievable talent.
The supporting cast was perfect as well. Michael Caine, Anne Hathaway, Jessica Chastain and Matt Damon perform all of their conflicted characters excellently. The advantages of this small cast are that there are few characters who are not given proper depth, meaning that the audience will care about everyone.
The Science:
First off, everyone complaining about the scientific accuracy of "Interstellar" needs to calm down. Nitpicky and nerdy film reviewers everywhere sound like they are about to start an unnecessary riot over this film.
Unlike many sci-films set in space, "Interstellar" was largely accurate. I didn't decide this for myself, because I am not an astrophysicist/astronomer/particle physicist, and never will be. Most film reviewers are also not astrophysicists, shockingly.
The science of "Interstellar," black holes, wormholes, relativity and quantum mechanics, is not well understood by the general public. I've studied a bit of it in college and elsewhere in my free time, but I know basically nothing.
What this boils down to is, if you are not an expert in quantum mechanics or relativity, you really cannot judge the science of this film accurately.
Keeping that in mind, actual experts on these matters really liked the film. Kip Thorne, one of the leading scientists in the studies of black holes right now, was an executive producer on the film.
He is responsible for translating Einstein's equations and theories among other science stuff to bring the visuals of "Interstellar" to life. In fact, "Interstellar" is the first film ever to completely represent a scientifically accurate black hole.
That being said, much of the science of "Interstellar" is supposed to be outside the realm of what we know now. Nolan himself responded to scientific complaints about the film, saying that "much of it is, of course, speculation."
The visual effects team of "Interstellar" made several breakthroughs in creating the films wormholes and black holes, and Thorne even published a book on the process, "The Science of Interstellar."
New CGI software was created for the effects of this film, with some individual frames taking 100 hours to render. The entire uncompressed data of the film took up a massive 800 terabytes. After seeing the stunning visuals, it won't be surprising to see a win for Best Visual Effects at the Academy Awards.
Thorne painstakingly worked to make sure Nolan was keeping the science of the film intact.
The film received a green light from him at the end, meaning that an actual expert on relativity, quantum mechanics and astrophysics said the science made sense. I'm sorry nitpicky film reviewers, but you (like me), have basically no idea what you're talking about when it comes to the accuracy of this heavy science.
Neil deGrasse Tyson, a.k.a. the coolest guy in science, (probably tied with Bill Nye) gave the film his approval.
Last year, he completely disavowed the science in "Gravity," especially relating to the stations' altitude and the behavior of the debris in space. In a recent review, he applauded the science in "Interstellar" for being both accurate and entertaining.
He loved the visuals of the black holes and especially the representation of scientists. "It's about husbands and wives, sons and daughters and grandparents," Tyson said. "There's very strong relationship-building in this film, and they're all scientists. It's evidence that somebody recognizes that scientists are people, too."
If Neil deGrasse Tyson and Kip Thorne say the science of the film is accurate, I will believe them. And to those who can't handle hardcore science for too long, don't worry. All of the scientific talk is extremely simplified and easy for the regular moviegoer to understand.
Writing:
Jonathan Nolan initially created the script for Steven Spielberg, but the project fell through and Christopher Nolan eventually came in. Christopher edited the script heavily, and the "Interstellar" we know was born. Fans of Nolan will know his love for puzzle-movies and mind-benders from "Following," "Memento," "The Prestige" and "Inception."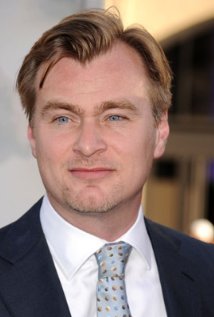 If you thought those films left you with questions and a satisfying "a-ha" moment, "Interstellar" will blow you away. Without spoiling anything, the end of the film makes dream sharing seem like simple algebra.
The foreshadowing at the beginning of the film is perfect. Towards the end, you will realize that no scene in the beginning is worthless. Everything is given a meaning at the big wrap-up at the end.
Some reviewers have been calling the film's dialogue cheesy, which couldn't be more wrong. There is a difference between cheesy and profound. This film deals with extremely intelligent characters with extreme emotional attachments. Naturally, their conversations are going to be profound and philosophical.
There is not a bit of dialogue in the whole movie that does not belong. Every line can be traced back to the themes of survival, love and curiosity.
The comic relief can be found in the A.I. TARS, voiced by Bill Irwin. He is a military robot with his humor setting up to 75 percent, and is the real MVP of film. He is a little rectangle who can do basically everything, including keeping the audience laughing throughout the film.
The tearjerking moments are written so realistically that they took me back to actual experiences in my own life. It definitely did the same with other people in the theater, as I could hear some hardcore sniffling and crying during the most emotional moments.
Original Score:
Hans Zimmer has really outdone himself. Nolan's go-to composer was just given a one-page letter from Nolan about the story before production, and asked to come up with something without actually seeing the film. Zimmer agreed, and what he came up with was what was used.
The evolution of simple percussion and piano to organs in "Interstellar" highlighted the increasing tension and dire situation perfectly.
The only problem with the score is that it isn't out yet; we will have to wait until Nov. 18.
Similar to "2001: A Space Odyssey," where music was a major tool in storytelling in space, Nolan used the soundtrack to heighten the emotional appeal of the film, aiding in the tension, awe and spectacle of the mission.
Cinematography:
Hoyte Van Hoytema had large shoes to fill, replacing Nolan's go-to cinematographer Wally Pfister, who was busy filming his directorial debut, "Transcendence." Hoytema had a difficult job in "Interstellar." Because of the lack of an up or down in space, the point of view of the camera had to be free to explore space in a natural and unfixed way.
In the wormhole and black hole in particular, the camera had to be in relatively the same place in order to provide a consistent view of the environment. This was solved by a camera mount on the shuttle and station models themselves, which ended up with a realistic angle that still was able to show the amazing visuals.
Editing:
Lee Smith, Nolan's go-to film editor, did a brilliant job.
Nolan has often said that editing is his favorite aspect of filmmaking, because of how a project can be so easily improved and played around with after all the hard work is done.
Some simple editing decisions made the film much more powerful.
In the beginning, there is a direct cut from Cooper leaving his farm to the launch of the rocket containing their ship, the Endurance. There is no training montage or getting to know the other astronauts. Both things happened in the story, but they weren't necessary to show. A simple cut from Earth to liftoff emphasized the feelings of the main character.
Another great editing decision happened when the Endurance was around Saturn. A crew member listens to the nature sounds of Earth for the first time in two years, and there is an immediate cut to a view of Saturn, with the nature soundtrack still playing. It gives space more of a lively feel than one is used to, and emphasizes how much the crew misses Earth in one simple cut.
Originality: 
Another major complaint is that the plot of "Interstellar" is not original. People seem to pull out this complaint only for some movies, when in reality it can be argued that almost no film is 'original.'
Most movies are based off of some source material like a novel, comic book or historical event. "Interstellar," like most of Nolan's films, is based off of nothing.
Nolan didn't deny that the idea wasn't absolutely original. He has referred to it as "an ode to human spaceflight," citing many films as inspiration. The main inspirations were "2001: A Space Odyssey," "Contact," "The Right Stuff," "Star Wars" and "Metropolis."
Yes, space travel movies have been done over and over again, but that doesn't mean every new adaptation has to be criticized.
"Interstellar" is Nolan's take on the genre, he isn't claiming to invent it. By taking inspiration from so many sources, the final product did feel like something completely new, even if its parts were recycled.
Conclusion:
I may be a tad biased towards this film because of my love for sci-films and science in general. However, "Interstellar" is a fantastic film no matter who is watching. It appeals to everyone.
At this point, most film analysts agree that "Interstellar" does not have much of a chance at a Best Picture win. There is definitely room for a nomination, but a win will be a long shot. "Boyhood," "Unbroken" and "Birdman" are strong competition, but a win is not impossible.
As I'm writing this story, "Interstellar" is listed as both the highest rated sci-fi and highest rated film of this decade and the 11th highest rated feature film of all time on IMDb.
I won't call this Nolan's masterpiece. That would be insulting, as his career has really only just begun, and he will surely keep improving his craft over the years. Nolan has been delivering better and better content ever since his debut, so his best is surely yet to come.
Even if awards are not won, this film will live on and be remembered as one of the greatest films of the 21st century.
Collegian A&E Film Beat Writer Morgan Smith can be reached at entertainment@collegian.com or on Twitter @MDSFilms.