"Interstellar" hopes to become first sci-fi Best Picture Winner
Morgan Smith
October 30, 2014
Christopher Nolan's new film "Interstellar" may have a chance to be the first sci-fi film to win an Academy Award for Best Picture.
The Academy of Motion Picture Arts & Sciences, better known as "The Academy," has given out the award to 86 films. Every major genre of film can claim at least one such award, except one of the most beloved, science fiction.
Sci-fi is not a new genre. The first sci-fi film was Georges Méliès' "A Trip to the Moon" in 1902.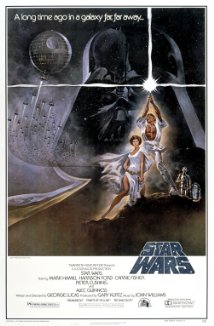 Only eight sci-fi films have ever been nominated for Best Picture: "A Clockwork Orange," "Star Wars," "E.T.: The Extra-Terrestrial," "Avatar," "District 9," "Inception," "Gravity" and "Her." More than half of those titles were released in the last five years alone. Sci-fi has turned to a more serious and dramatic side in recent years, moving away from the cheesiness of the original 70s and 80s productions.
The Academy Awards are famously known for their bias towards pure drama. Usually this is fine, as the more serious, dramatic films are usually the best.
There can be horrible controversies however, when more deserving sci-fi movies are beat out by drama films. "Avatar" and "District 9" were both nominated in the same year. "Avatar" was a favorite candidate, and won Best Picture and Best Director at the Golden Globe Awards. Despite the sci-fi buzz that year, "Avatar" and "District 9" unfortunately lost to the awful movie "The Hurt Locker," at the Academy Awards.
Early this year, "Gravity" lost to the superior "12 Years a Slave." Next year though, Nolan's "Interstellar" may have a chance at a Best Picture win.
Currently, the frontrunners of the Best Picture category are "Birdman," "Interstellar," "The Imitation Game" and "Boyhood," with no clear favorite. "Interstellar" premiered in London last week, receiving mixed reviews, and not as much buzz as the other films mentioned above. However, second viewings and a wide release will tell the film's award potential.
"Interstellar" is a film about an engineer/pilot, played by Matthew McConaughey, who leaves his daughter to go on a crucial space mission. Humans are in need of a new place to live and McConaughey is assigned to find one because the earth is running out of viable resources.
Best Picture winners typically feature themes and stories that are relatable to people everywhere, regardless of sex, class or race. "Interstellar" is the only film of the top four which appeals to all audiences. The film centers around a father-daughter relationship, portrayed by McConaughey and Jessica Chastain. The other films only apply to people of a certain behavior, gender or situation. Everyone on Earth is a child of a parent and many are a parent of a child.
Adding to that relationship is the fact that both Christopher Nolan and Jonathan Nolan, "Interstellar's" initial writer, have children of their own. The film was codenamed "Flora's Letter" during production. Flora is the name of Christopher Nolan's daughter. At the premiere of "Interstellar," Jessica Chastain commented, "I think it's a love letter. At the core of the film, it's about a father and a daughter."
Initial reviews have said that the film detracts too much from the father-daughter relationship with the space travel sequences and intense scientific discussion. Time will tell if the sci-fi portion of the film will help or harm it.
Christopher Nolan is due for a Best Director win, and despite being one of the most acclaimed directors in Hollywood, he has never received a directing nomination. Next year looks like the best year in history for a sci-fi win, though it is a long shot.
"Interstellar" will be released in select theaters Nov. 5 and everywhere Nov. 7.
Collegian A&E Film Beat Writer Morgan Smith can be reached at entertainment@collegian.com or on Twitter @MDSFilms.