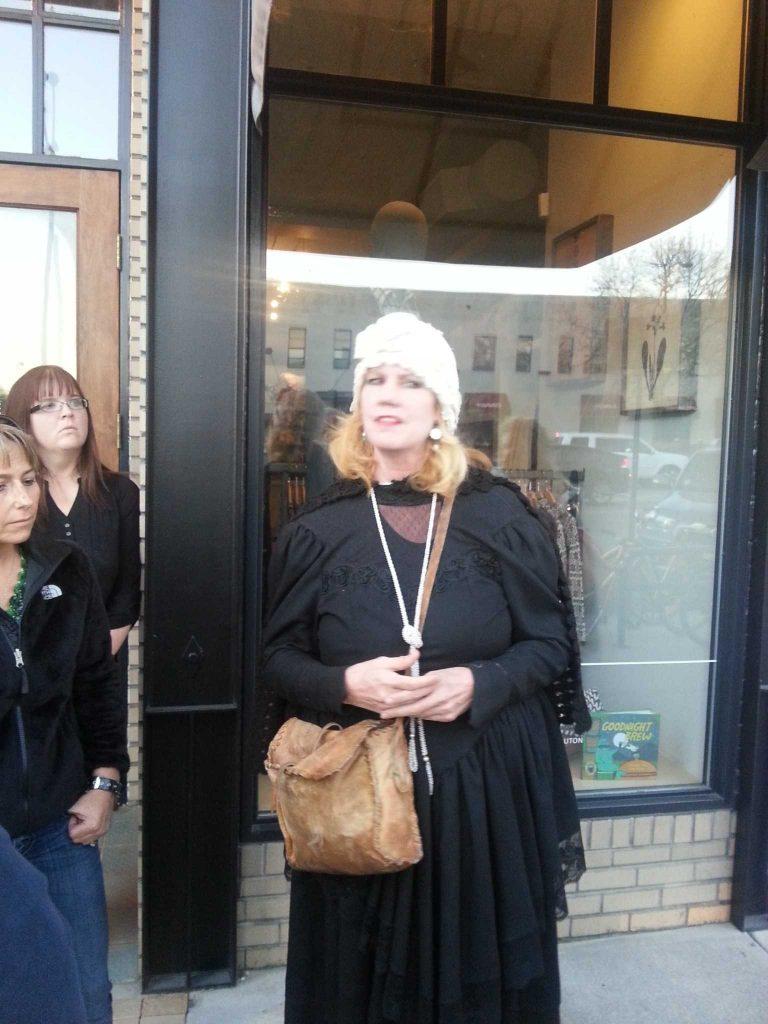 "I am Chloe Foster…or at least I was Chloe Foster," our tour guide Suzy Riding says as she stands in front of the alley next to Enzio's Italian Kitchen. This is how the Fort Collins Trail of Terror Ghost Tour begins.
Riding explained some of the history of the building that we faced and how a fire long ago sparked the first hook and ladder crew in Fort Collins. As she explained the rich history of our town, a woman stood next to the building with an uneasy look on her face.
After Riding finished explaining the history of the building, she introduced the woman. Her name was Mary Potter a medium who would join us on the tour. She explained what she saw and what she picked up on from the residual sounds from the building. Then, we followed Riding to our next location.
"I don't get to say this as often as Mary, but follow the light," Riding joked as she leads us to our next stop, lantern in hand.
The tour had only eleven people, which made for a more intimate setting, as if you are sharing stories around a campfire. We visited several locations around Fort Collins, some inside and some outside that are rumored to have ghosts haunting them. Potter and Riding worked in conjunction to share with the group the history behind the hauntings and giving the group a taste of the paranormal.
As Potter was explaining to us her stories of what she experienced and what she sees, her detecting equipment would go off over her voice, and she would have to stop and turn off the equipment.
"I can't talk and hear them talk and hear that at the same time," Potter said.
Potter said that she is very sensitive to these spirits, and she explained how she sees them as just normal humans.
"Sometimes on these tours I have to stop and do a head count because I think that we gained someone, but it is just a spirit," Potter laughed.
The group on the tour ranged form 17-70 years old, and it seemed as though each group got a little something out of the tour.
"The first basement we went into was our favorite … That's the one that creeped [us] out the most." said CSU sophomore Jenna Franck, who attended with fellow CSU sophomore Jennifer Kempton.
Nick Jekel, came on the tour for a school project at Pourdre High School and said his favorite location was another basement.
"I liked hearing the stories about the bootlegging and the tunnels," Jekel said.
On the tour, you discover some of the morbid history of Fort Collins that you would normally not hear or learn otherwise. You will definitely look at your favorite locations a little differently after the tour.
The tour takes about 90 minutes and costs $15.
Collegian Interactive News Team Member Mikaela Antonelli can be reached at socialmedia@collegian.com or on Twitter @mikaela_tweets.