Fall TV preview
Katie Schmidt
September 1, 2014

Warning: Spoilers ahead.
Summer may be over, but TV season is about to explode. This fall will witness many new TV series, as well as the continuation of fan favorites. Here is a look at promising series, total duds and the shows that have the potential to be successful or flop.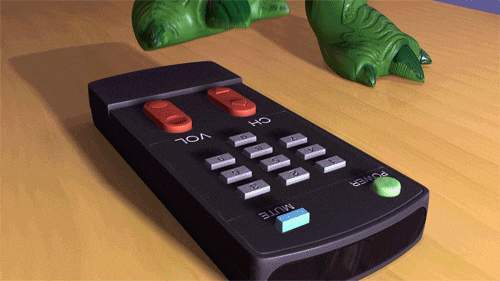 The Good
Doctor Who

 – Saturdays at 7 p.m. (Mountain) on BBC America
Although many Whovians still mourn the loss of the Raggedy Doctor (Matt Smith), the new seasonhad an impressive start with Peter Capaldi. This time, the Doctor seems more alien than ever. Although Capaldi's Doctor can be comically irritable, he also appears more sober to reality – this season's premise revolves around the question, "Is the Doctor a good man?" This season hints at a relationship between Clara and coworker Danny Pink, whose vague background only reveals he was a soldier who likely killed the innocent. The new season will likely take a dark turn with the introduction of Missy, who claims to be the Doctor's girlfriend and resides in heaven.
Houdini

– Premieres Monday, Sept. 1 at 7 p.m. (Mountain) on History
This two-part miniseries about the most famous magician seems to be sensationalized, but who cares? The show charts Harry Houdini's path to the American Dream and fame while exploring his personal life. If the show is overly dramatic, viewers can just put the TV on mute – the cinematography and costumes are beautiful.
Gotham

– Premieres Monday, Sept. 22 at 6 p.m. (Mountain) on Fox
Just about everyone is sick of the continuous comic book movies. "Gotham" is promising because while everyone is familiar with Batman's childhood, the show explores the backstories of the famous "Batman" characters, such as Catwoman, the Penguin and the Riddler. The show takes place from the perspective of rookie police detective James Gordon, investigating the murder of Bruce Wayne's parents. "Gotham" features a visual feast of dreary streets plagued by crime and retains the dark perspective signature to the latest "Batman" trilogy. "Gotham" looks to be a show that will leave viewers on the edge of their seats.
http://youtu.be/0d1zpt6k5OI
The Bad
Bad Judge

– Premieres Thursday, Oct. 2 at 7 p.m. (Mountain) on NBC
"Bad Judge" appears to be the judicial version of "Bad Teacher." Kate Walsh from "Grey's Anatomy" plays a hardened party girl judge and…well, that's about all you need to know because the show probably won't last a full season due to its empty plot. The most disappointing part is that it is produced by comedy gods Adam McKay and Will Ferrell.
Red Band Society

– Premieres Wednesday, Sept. 17 at 7 p.m. (Mountain) on Fox
Because "Glee" will not return until 2015, Fox was likely left scrambling for a hit show to appeal to a young adult audience. Thus, "Red Band Society" was born. The show focuses on the coming-of-age stories of terminally ill and cancer patients in the children's ward of a hospital. This show seems to be a mashup of "Glee" and "The Fault in our Stars." Although it does not look downright horrible, but it will likely be sentimental to the extreme.
Selfie

– Premieres Tuesday, Sept. 30 at 6 p.m. (Mountain) on ABC
Whovians fell in love with Karen Gillan when she played the Doctor's companion. Since then, she played a villain in "Guardians of the Galaxy." Now she is portraying a modern Eliza Doolittle, overcome by technology. Gillan's character is a social network addict, but realizes she is friendless in reality and has no social skills. She calls upon the help of John Cho to make her just as beautiful on the inside as she is on the outside.
The Meh
A to Z

– Premieres Thursday, Oct. 2 at 7:30 p.m. (Mountain) on NBC
Does you life feel lacking now that "How I Met Your Mother" is over? Don't worry – "A to Z" features the same plot line and even Cristin Milioti, who played the mother. "A to Z" has potential to be an adorable love story or a total cliché. The show appears to take cues from "Cinderella" – boy meets girl at a party and falls in love at first site, girl leaves the party early, boy tries desperately to find the mysterious girl he fell in love with.
The Big Bang Theory

 – Premieres Monday, Sept. 22 at 6 p.m. (Mountain) on CBS
"The Big Bang Theory" has been acclaimed for representing geeks. However, when the show was renewed for three more years, it seemed excessive. The whole series was propelled by the sexual tension between Leonard and Penny. The shows creators have been able to extend the longevity of the show by having the two as an on-again-off-again couple. Now that Leonard and Penny are engaged, it seems the only thing to keep the show going is Raj's search for a woman.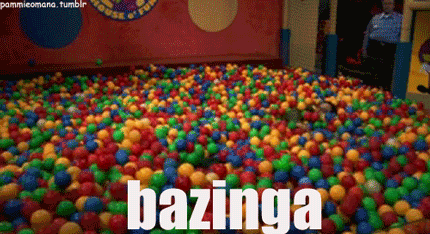 —
Gifs courtesy of giphy.com.
Collegian Interactive News Team member Katie Schmidt can be reached at socialmedia@collegian.com or on Twitter @KatieDSchmidt.