Best Warm Drinks Near Campus
Mikaela Antonelli
September 25, 2014

The colder months are fast approaching, and with the change in weather, you will might want to change up your drink of choice. There are many fantastic coffee shops around town that serve amazing coffee. Here are just a few near campus and their best warm concoctions.
1822 S. College Ave.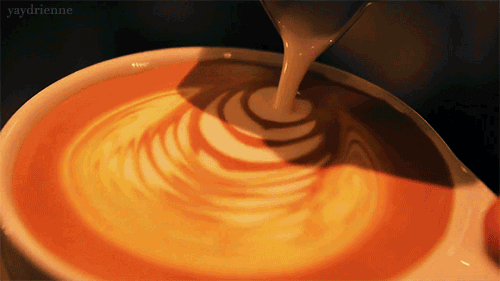 Caffeinated: Sugar Mamma- A white chocolate caramel latte
Non-caffeinated: Steamer- Steamed milk with an added flavor of your choice

Barista's Pick: Muddy Snowy- Chocolate latte
1510 S. College Ave.
Caffeinated: Mocha Java Coffee
Non-caffeinated: Homemade Apple Cider
Barista's Pick: Blackberry Sage Tea
646 S. College Ave.
Caffeinated: Salted Caramel Latte
Non-caffeinated: Azteca Cocoa- Hot cocoa with cinnamon and cayenne pepper
Barista's Pick: Dirty Chai- Traditional chai with a shot of espresso
120 W. Laurel St. 
Caffeinated: Sweet House Chai
Non-caffeinated: Ginger Milk- House blended ginger with soy
Barista's Pick: Cafe Au Lait- Coffee with steamed milk
1129 W. Elizabeth St.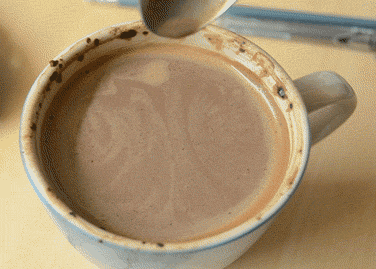 Caffeinated: Bhakti Chai- sweet ginger chai
Non-caffeinated: Hot Cocolate- a blend of their own recipe, with Ghirardelli chocolate topped with homemade whipped cream
Barista's Pick: Hot Matcha- Japanese powdered green tea
Mugs
306 W. Laurel St.
Caffeinated: Big White Whale- White chocolate, hazelnut and irish creme
Non-caffeinated: Forbidden Fruit Tea- Like fruit juice for adults
Barista's Pick: Nuckin Futs- A little nutty with macadamia nut, hazelnut and almond
Cheers!

—
Gifs courtesy of Giphy
Collegian Interactive News Team member Mikaela Antonelli can be reached at socialmedia@collegian.com or on Twitter @mikaela_tweets.