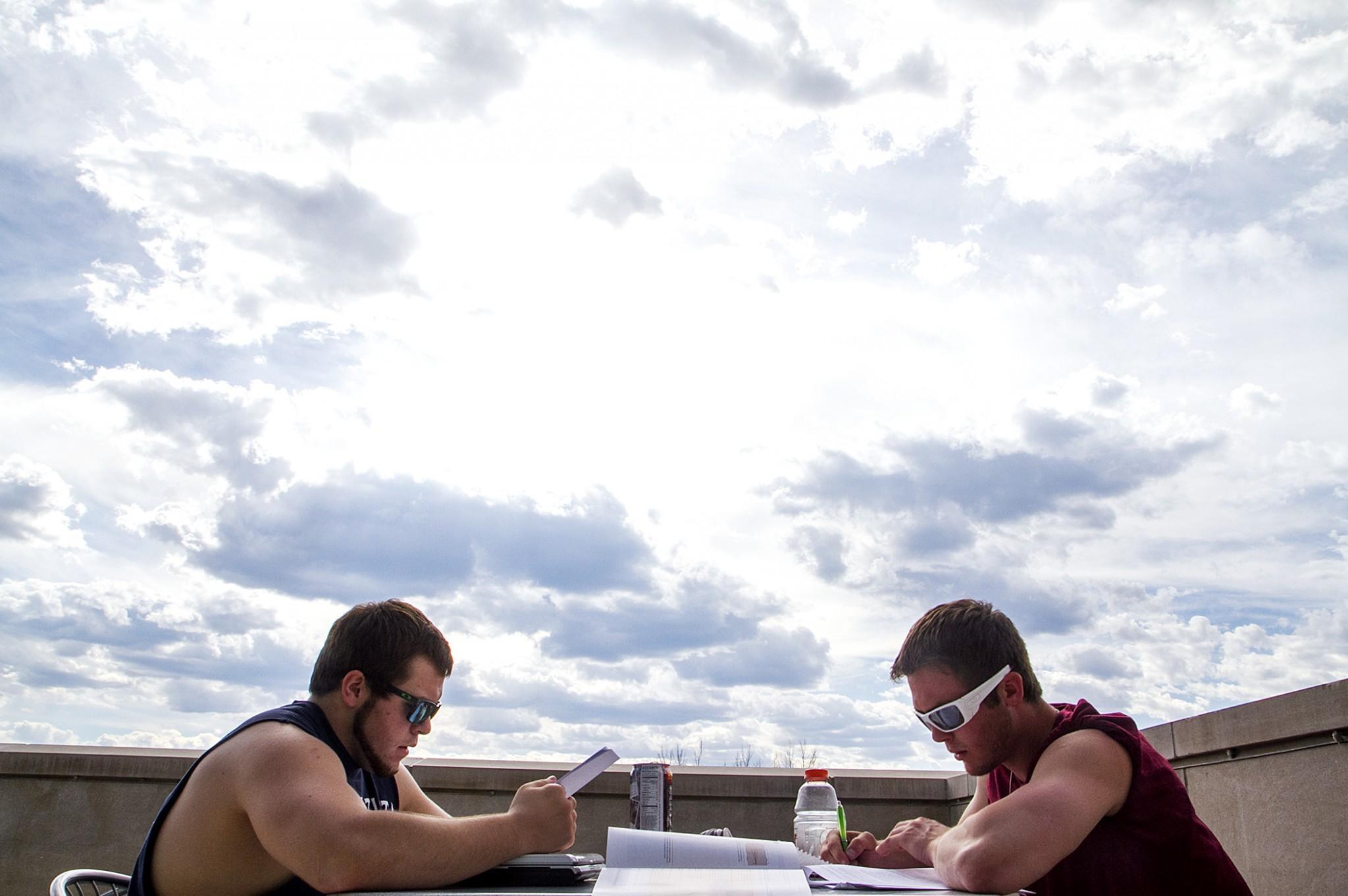 Thanks to Facebook statuses, Twitter updates, Instagram posts and Snapchats, it is now confirmed that this spring weather is, indeed, nicer than it was in winter. Here are the top six places around CSU to do your homework before you cower next to the nearest air conditioner and post about the heat.
6. Lory Student Center
Since construction at the LSC has flattened it into a veritable hole in the ground, you go there and there are no real doors to keep you outside. Leave your iPod to charge at home and instead soundtrack your studying session with pride for CSU — Construction State University.
5. Any bus stop
Speaking of the LSC, the Transit Center as well as the route stops throughout TransFort are ideal locations for last-minute cramming before class. Rather than avoiding prolonged eye contact with strangers by staring at your phone, stare into your textbooks.
4. The parking lots
Even though you are charged an abominable amount of money for those parking passes, they never seem to reserve you a spot when you need one, now, do they? Spend your time homeworking as you wait until 50 past the hour, when classes end and you can stalk someone on their way to their car.
3. Hughes Stadium
That pesky on-campus stadium is not upon us yet, but the outdoor arena at Hughes is apt to be empty in between football seasons, as long as you do not mind the distance — you could probably get some assignments done on the way there, even more if you walk.
2. The "A"
For those of you who did not fulfill the Ram tradition of hiking up to the "A" (for "Aggies") during orientation, now is your chance. In one fell swoop, you will get your workout, your tan and your readings all taken care of.
1. Horsetooth Reservoir
You are a citizen of Fort Collins now — outdoorsmen and women everywhere would kill or die for your access to the scenic Horsetooth. Project breaks can consist of a quick swim, and the mountains around you can distract you in lieu of the Internet (you feel much less guilty that way).
All that time wasted publishing that recycled joke through social media about the Colorado climate could be better used actually going out and enjoying it. CSU and Fort Collins are the ultimate "outside" of all the "outsides" — they are what make all that homework worth it.
Collegian Reporter Hunter Goddard can be reached at entertainment@collegian.com.