'Seize the day' with some volunteer work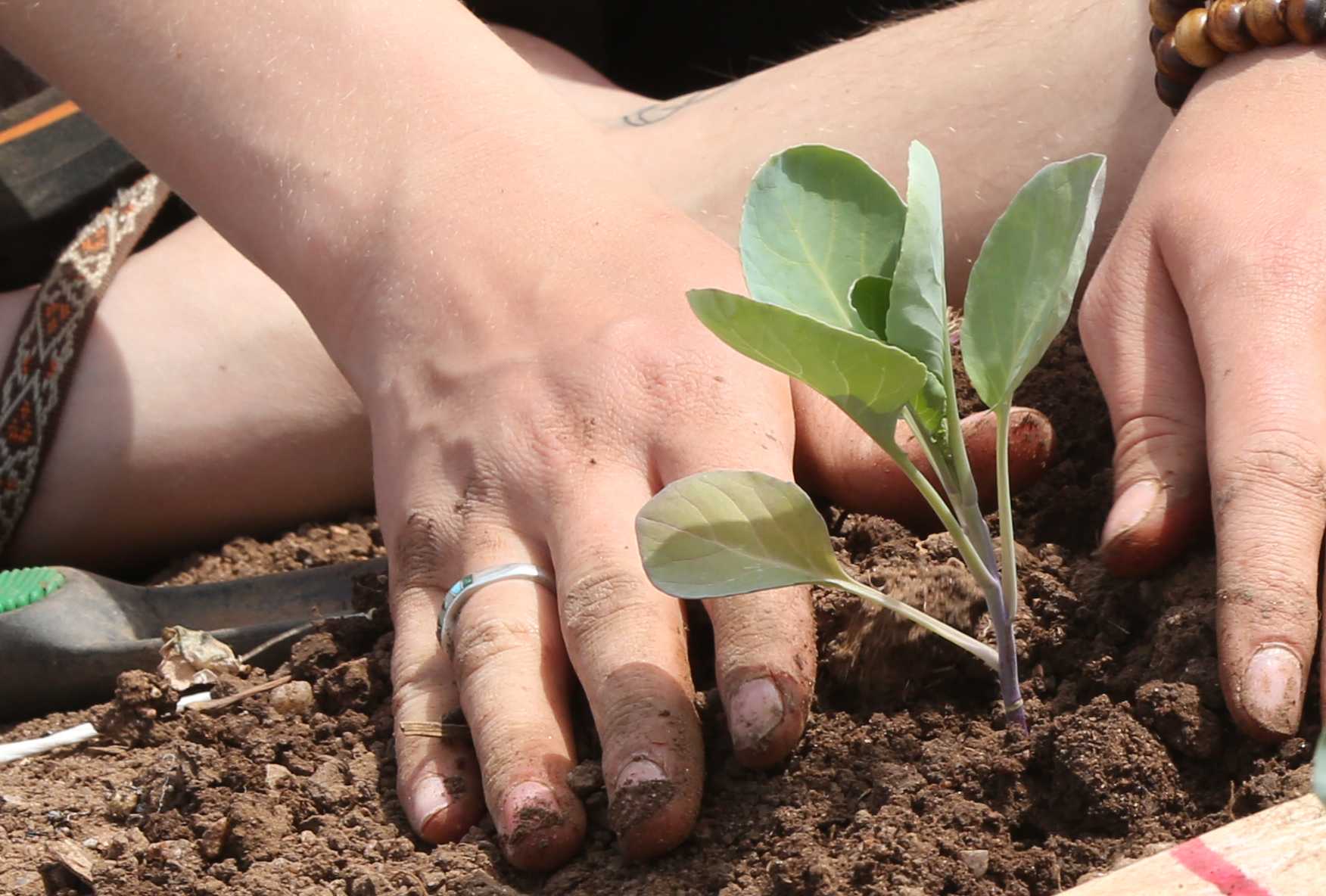 Where: 2400 S. County Rd. 9, Fort Collins
When: Saturday, 10 am – 2 pm
How to volunteer: RSVP with the ELC at 970-491-1661, or email elc@csuelc.org
Perks: Free lunch and the pride of a day well spent
For those who want to get outside, enjoy this refreshingly nice weather and help some people at the same time, there is the Carpe Diem Volunteer Day.
Hosted annually by the Environmental Learning Center, Carpe Diem Day is an opportunity for people to come together for a day of hard work and camaraderie.
Following the tradition of taking place the second or third week of April, this Carpe Diem will be Saturday from 10 a.m. to 2 p.m.
"We kind of time it as a getting ready for spring kind of thing," said Nicole Stafford, ELC Program Director.
"We need a lot of volunteers to help get our garden ready for spring and help out with the trails that have usually taken a beating over winter with all the snow," she said.
Stafford has helped out with the ELC since 2002 when she was an undergrad here at CSU. After getting her Master's degree, Stafford was offered a permanent position with the ELC.
Volunteers will see her on the trail helping out, along with her family.
"It makes you feel good," she said. "You're outside on a sunny day helping a good organization — one that is close to home and local and a place that you can go back to and see the fruits of your labor and the difference you made."
The ELC is located on 212 acres along the Cache La Poudre River. According to their Facebook, their mission is to "connect people with nature by facilitating educational, inclusive, and safe experiences in the natural environment and to advance the field of environmental education through sound research and practice."
Carpe Diem Volunteer Day is one way they help people connect with nature while helping out the community at the same time.
This year, volunteers are meeting to help out with flood restoration, trail construction and maintenance, invasive species removal and river clean-up.
Eli Fox volunteered with the ELC since he was 14. He got a job with them as a freshman and now, as a senior in the College of Natural Resources, he is head volunteer coordinator for Carpe Diem Day.
"It's a way for us to build some community around Fort Collins," he said. "And it's a good to get out and help out. This is a place that's used by a lot of people around Fort Collins and being involved let's you enjoy the community more and have a sense of ownership."
In addition to the hard work, Stafford says volunteers will also have a great time and get that good feeling that only comes from helping other people.
"Carpe Diem is a lot of fun," Stafford said. "People can expect friendly faces, being put on a project right away and having their time put to good use.
Collegian staff writer McKenna Ferguson can be reached at entertainment@collegian.com.