Top Three Sushi Joints in FoCo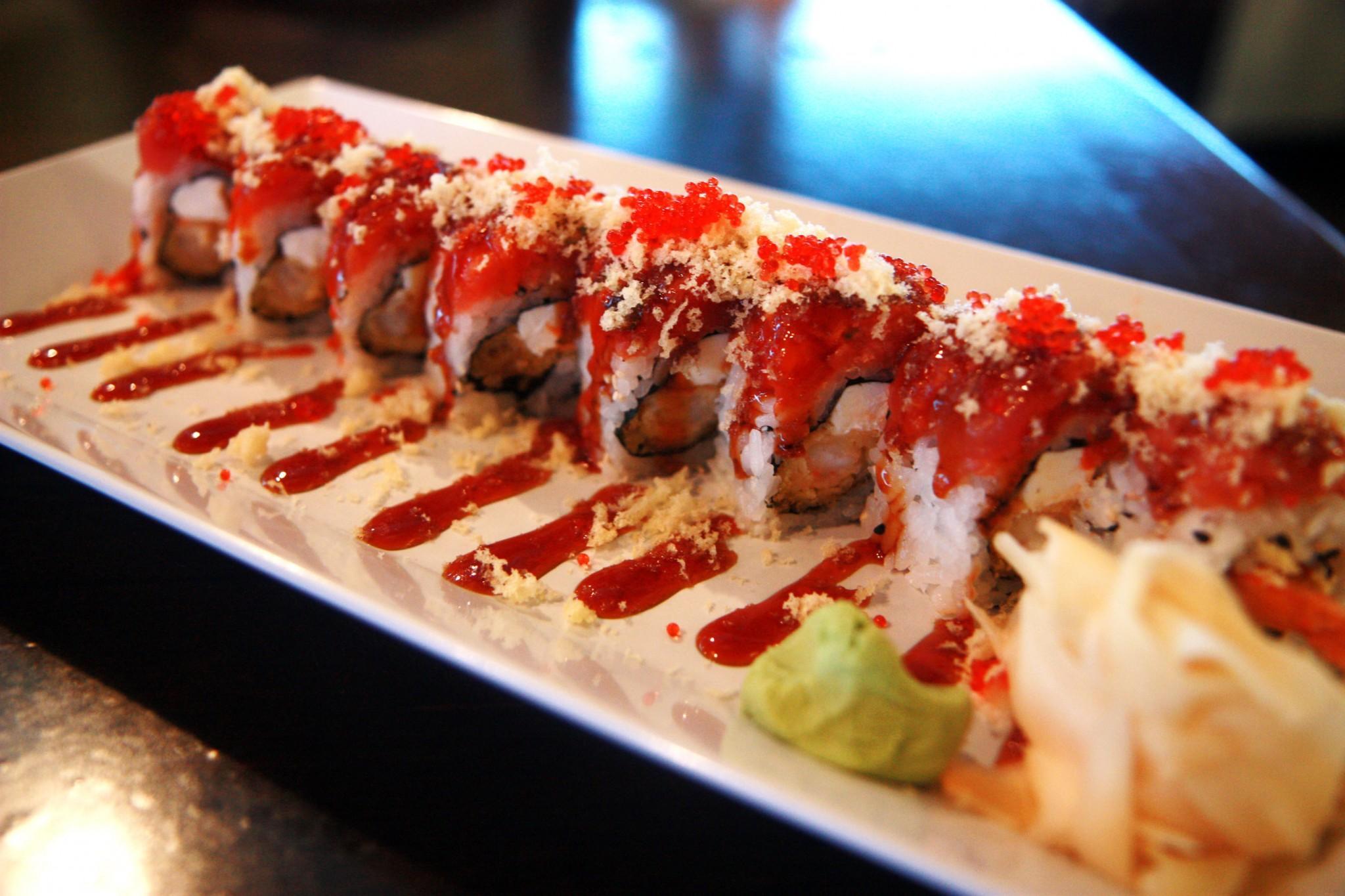 I refuse to believe that I can't have quality sushi just because I don't live near an ocean, after all, I do live in Fort Collins, a place known for having some amazing dining options and that includes some incredible sushi joints. If one day I have a hankering for some raw fish rolled in rice, I do not think I should be denied such satisfaction. I know many of my fellow Rams also enjoy sushi from time to time. Even as a college kid in Colorado, it is great to know high-quality sushi is obtainable. Luckily there are some close-to-campus, affordable and scrumptious sushi options.
1.     Jaws (1205 W. Elizabeth St.)
Having only driven past Jaws, I did not go in expecting much, but they left me wanting to go back. Jaws has everything I look for in a sushi joint. They have a relaxed atmosphere — one that would make me feel comfortable whether I'm going out for a casual lunch or a nice dinner. The food was absolutely delicious and the presentation reflected that. At Jaws, I feel like I can safely venture outside of what I usually order and still be happy with the result. Not only was the food stellar, but Jaws is also locally owned and buys many of their products from local companies. The rolls are affordable, ranging from $4 to $14.
RECOMMENDATION: The Original Kim K Roll (Pre-Kanye)
2.     Suh Sushi (200 W. Prospect Rd.)
Suh Sushi also has incredible service and is located right off campus. The upbeat, jazzy atmosphere set the laid-back tone for the restaurant. Not only were the sushi rolls tasty, but the presentation made me feel like I was eating at a five-star restaurant. And for those who are gluten free, Suh Sushi has various alternative rolls for you. They seemed to try to make their customers feel like they are part of an experience. Televisions displayed slideshows of past customers enjoying their time at Suh Sushi.  The rolls are priced anywhere between $3.50 and $13.95.
RECOMMENDATION: Vegas Roll
3.     Suehiro Japanese Restaurant (223 Linden St. #103)
Suehiro is great for a night out in Old Town. The space is much larger and is filled with authentic Japanese décor. The overall authenticity of Suehiro really stands out. The service is fantastic. They are friendly and do not keep you waiting. If, you're looking for something extra special to do on date night, Suehiro also offers a class that teaches you how to make your own sushi. Suehiro's rolls cost between $6 and $15.
RECOMMENDATION: Jeff Roll
It is comforting to know that great sushi is neither out of reach nor breaking my budget. We are fortunate enough to be in in the city of Fort Collins where the food is rarely ever disappointing.  Choosing any of these three places for your next sushi venture is wise. Each dish tastes fresh and delectable. And the best part? You will leave feeling content and with money left in your wallet.
Collegian Entertainment Reporter Cassie Maack can be reached at entertainment@collegian.com.