CSU Annual Drag Show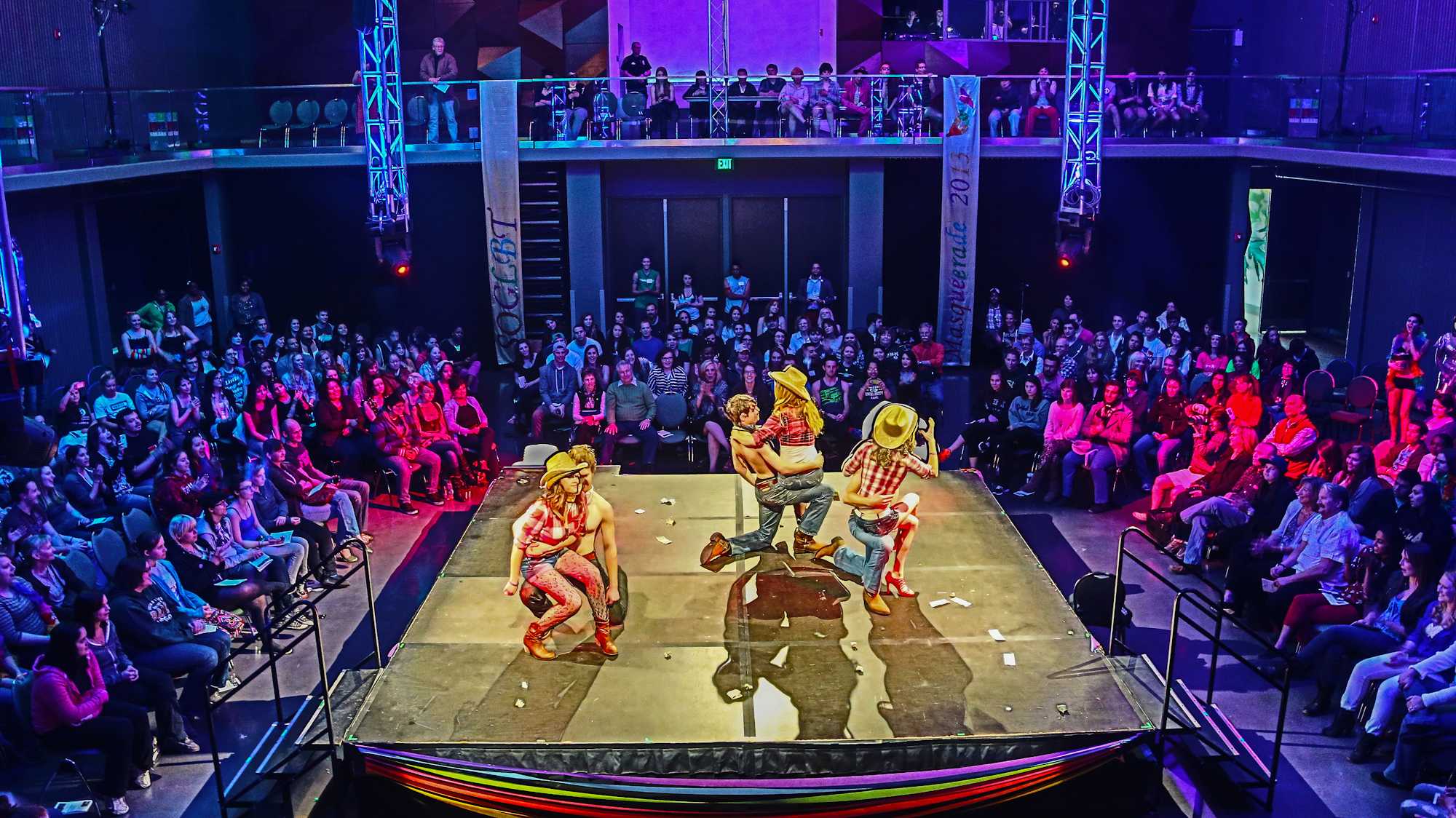 Get ready to visit a new universe Sunday at the SOGLBT Drag Show. The show, with the theme of "A Million Light Queers Away," will take the audience on a journey through space.
The performers are asked to incorporate the theme into their performances if they want, according to the show's director Zack Sullivan.
"It will be more so in the atmosphere than in the actual performances," Sullivan said.
Jay Ogan, a senior zoology major, will perform to a splice mix of Icona Pop songs. Ogan's team, which includes eight performers, has been practicing for the show since February.
"We still have a lot of rehearsing to do," he said.
Ogan was a back-up dancer in the show last semester, but this is his first time dressing in full drag. He said he is excited to see the smiles on his friends' faces when they see him in drag.
Ogan said he really enjoyed participating in the drag show last semester.
"It was a huge adrenaline rush," he said.
Kira Mazzola, a junior sociology major, has been in three drag shows as well.
"It's always such a good time," she said.
Mazzola will not be performing in this show, but she helped cut the music and choreograph Ogan's performance. She said she is looking forward to seeing how the show goes because she has always had a great time performing in the past.
For Ogan, the drag show is about more than just the entertainment. He said dressing in drag has taught him a lot.
"I'm learning and appreciating what it is to be a woman," Ogan said, "which is why I wanted to challenge myself."
Sullivan also says the show is about more than showing people a good time. He said it is about showing people a side of the world they may not know.
"The drag show is about diving people into a different culture," he said.
Mazzola said she wants people to recognize that not all performers in the show identify as homosexual.
"It's for allies as well as members of the LGBT community," Mazzola said.
Mazzola and Ogan started preparing for the drag show over a month ago. Both said they are looking forward to seeing the show and how it turns out.
Although it's taken weeks of preparation and practice, Ogan says the drag show is worth it.
"It's been really empowering to be part of this process," Ogan said.
The show is Sunday, March 30 at 3 p.m. and again at 7 p.m. at the Lory Student Center. Tickets are going fast, according to Sullivan. True to typical drag, the audience at the show will throw money at the performers while they are onstage.
The money thrown at performers will go to the Northern Colorado AIDS Project. Students can get tickets from the flea market Monday through Friday from 9 a.m. until 4 p.m. Non-students can get tickets by emailing soglbtdragshowspring2014@gmail.com.
Collegian Entertainment Assistant Editor Amber Johnson can be reached at entertainment@collegian.com.