Wind Ensemble Concert at CSU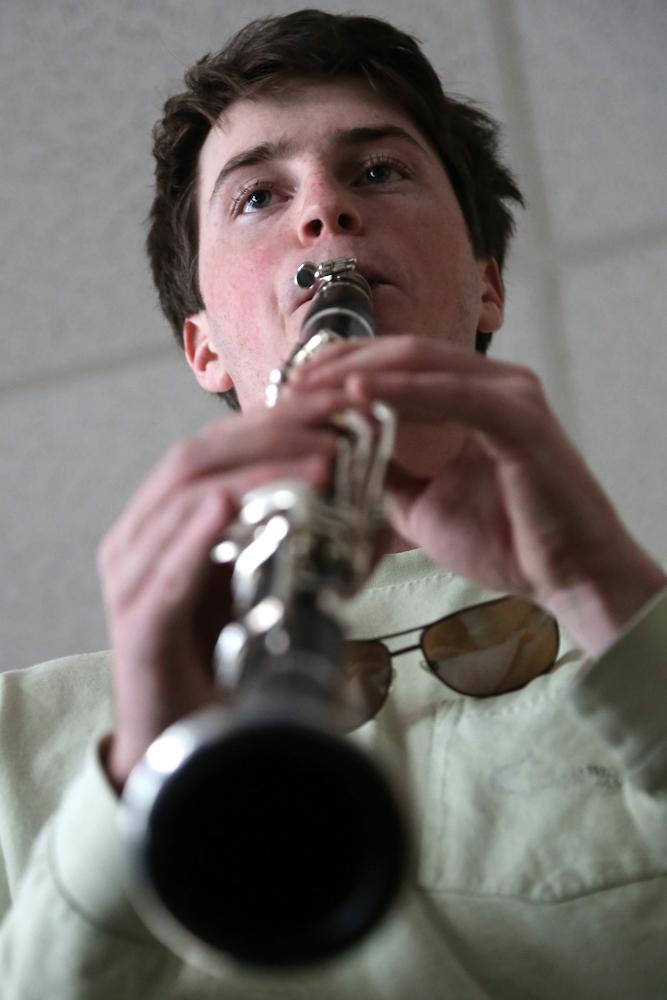 Friday's concert features new and classic pieces performed by the CSU Wind Ensemble at the University Center of the Arts.
According to Blaine Lemanski, a bass trombonist for 10 years as well as a junior in music performance, collegiate wind ensemble concerts characteristically offer musical variety.
"In the same concert that we are playing classics by Elgar and Wagner, we're also doing newly composed pieces specifically written for concert band, including one U.S. premiere," Lemanski said.
Listeners can expect influences from non-classical genres of music, Lemanski said.
According to Justin Frank, who has played tuba since high school and is most attracted to the natural camaraderie of playing music, the Feb. 21 set list is a notable one.
"We are playing several really noteworthy pieces, including 'Variations on an Original Theme' by Edward Elgar," Frank said. "It's an absolute standard for any serious band. The legendary funeral hymn 'Nimrod' comes from this piece — it's absolutely astounding."
According to trumpeter Beth Bohnenblust, a junior in music education who is a veteran of the University marching band in addition to the symphonic band and jazz ensemble, guest conductor John Lynch selected and rehearsed a stylistically contrasting dynamic of music.
This evening is the group's world premiere of Wayne Oquin's "A Solemn Place," Bohnenblust said.
The event begins at 7:30 p.m. and ends 9 p.m. in the Griffin Concert Hall, costing $7 for student tickets, $1 for guests younger than 18, and $12 per adult.
"Audience members should expect to hear five diverse pieces that interpret different emotions and ideas through the musical textures," Bohnenblust said.
Collegian Entertainment Staff Writer Hunter Goddard can be reached at entertainment@collegian.com.