The Geese Police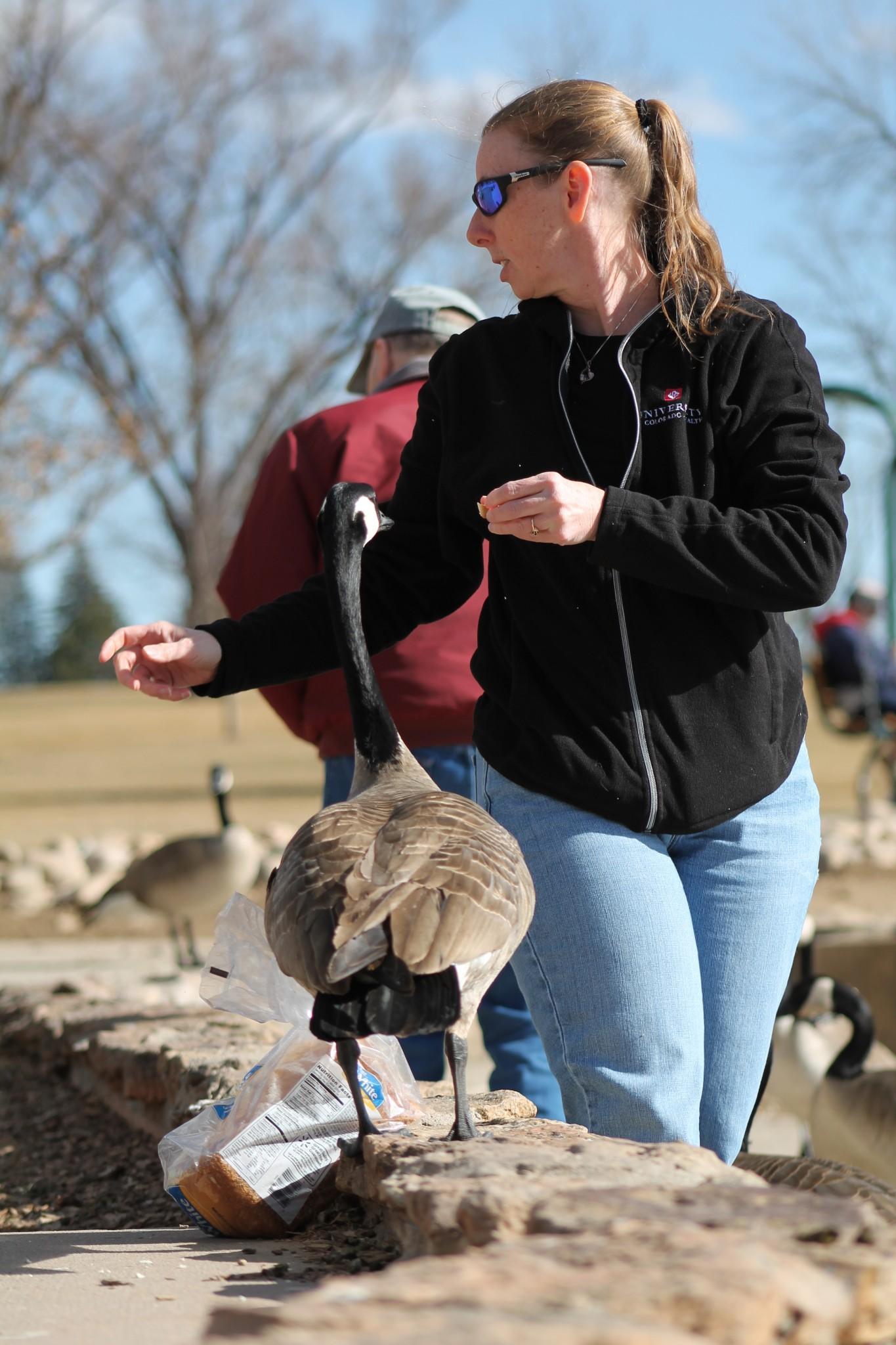 Based on the Ramtalk: "To the geese police: come at me brah."
The cold and gray winter wonderland that has enveloped Fort Collins these past few months is beginning to recede. Ice is melting, birds are chirping and CSU students are frolicking about. Although the transition into spring time is usually a happy one, some students find themselves in a fierce confrontation with our flappy-winged friends.
With the snow gone, geese from all around the world have flown to Fort Collins to get a taste of the heralded Fort Collins grass. They took over the intramural fields, chomping and gnawing all the grass until the fields were barren. Now they set their sights on the dorms, but some students are aimed at stopping them. Led by Bryce "Two Guns" Young, a group of students have formed a resistance to the geese oppression.
"We run after the geese until they fly away," said Young, freshman bird science major. "When they come back again to invade our lands, we run after them once more."
Young and his group of geese fighters stand in attack formation in the Corbett courtyard, ready at all times, but just like Young and his group of warriors aim to scare the geese away, another group has banded together to help ensure the safety and prosperity of the geese. They call themselves the Geese Police.
Kimon Giomassisis, senior Sports Center major, rallies his troops every day to battle Bryce "Two Guns" Young and the geese resistance.
"It's a brutal, bloody war, but someone has to stand up to those bird-scarers," said Giomassisis, while pointing over at "Two Guns" Young. "One day we will all be able to live in harmony together, man and geese."
Tension between the Geese Police and the geese resistance is beginning to boil, and students everywhere are concerned that tempers will continue to flare. School officials have condemned the acts of both the Geese Police and the resistance led by "Two Guns" Young, and have said that students should just ignore the geese and get on with their lives.
Collegian Entertainment Reporter Steven Jacobs can be reached at entertainment@collegian.com.