The Fashion Report: East meets West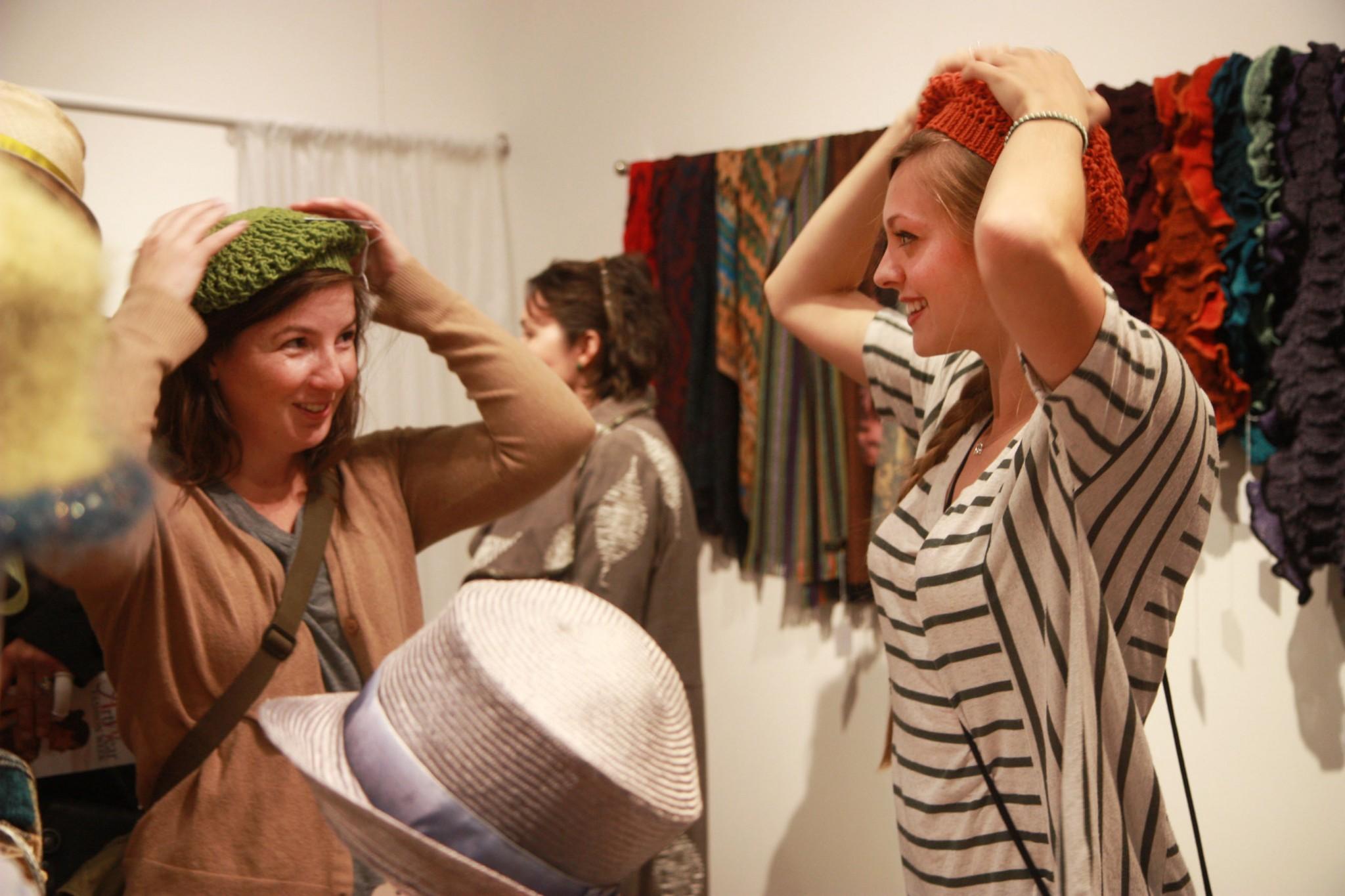 Here at CSU, we recognize that we have many interesting assets to our university: a bar on campus equipped with a variety of brews, Temple Grandin, a world-renowned doctor of animal science, a surrounding town infused with authentic eateries and unique cuisine and a truly scenic campus.
But what some may not realize is the one-of-a-kind mix we have with students from all over the country, which in turn, brings in a genuine mix of styles from each place we come from. From the sandals and t-shirts of the west coast to the Sorrel boots and Patagonia jackets from the northern states, this campus gets really colorful.
The other day I was walking through the Oval, and I kid you not, I could have spun 360 degrees and I might as well have traveled across the country. I see jean shorts with sandals and a Colorado State hoody, a floral cap-sleeved dress with a pair of Chuck Taylor Converse, a trench rain coat with a black mini skirt and a sweater, and a leather jacket with white cuffed jeans and a baseball jersey underneath. Talk about on-campus diversity … we practically have the equivalent of a thrift store. Such variety.
It's funny because a lot of people think that Colorado already has a semi-preconceived stereotype of being 'outdoorsy' and to an extent, it is 'outdoorsy,' but that is not all that it is. We're a mix of all the coasts, the slopes, and the landlocked places in this great country.
Let's break down trends from coast to coast that blend up here. The students who come from the west coast tend to be a tad more casual, but bold. For example, they'll spor a t-shirt, but it will be a big t-shirt, or a really epic t-shirt. And maybe some roughed up jeans and most likely sandals. I'm calling out my friend Michelle Rushton on that sandals comment. Or the favorite, some I'm-prepared-snow-boots. The students who come from the east coast will tend to have a little bit more of a tailored finish to their looks, usually I see a blazer over a simple top and jeans or slacks or a really pretty wool coat with large buttons.
What meets directly in the middle of both of these opposite coasts, not just our lovely state of Colorado, but the need to come to terms with changing a few of these style habits to satisfy our bipolar weather. Fact of the matter is, when it's below freezing, snowing, or scorching hot even, we adapt to Colorado and dress for this state, while letting our coastal habits fall to the waist side.
Collegian Guest Columnist The Fashion Report can be reached at entertainment@collegian.com.