Q&A with Paper Bird's Mark Anderson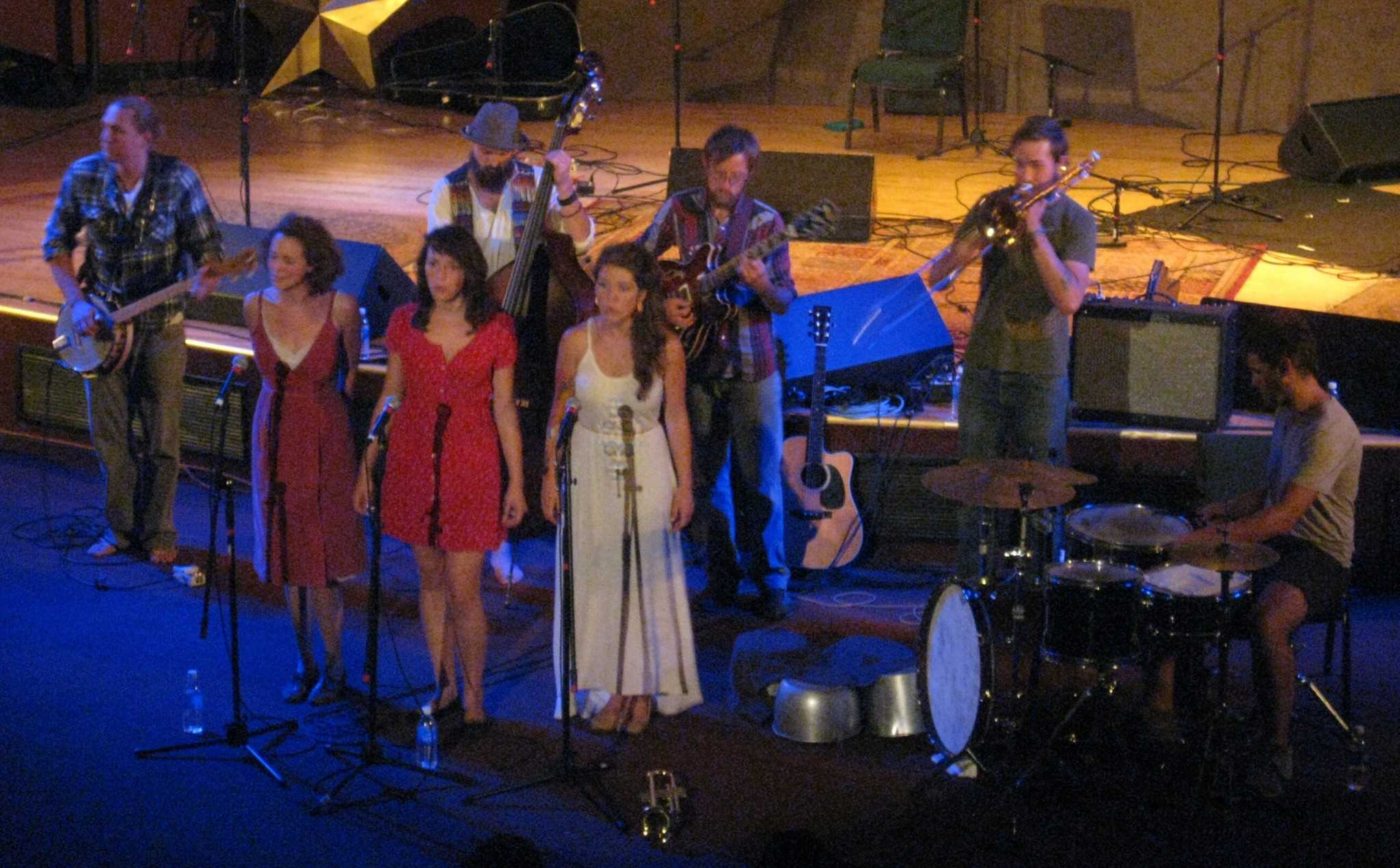 Local favorite Paper Bird returns to the Aggie on March 1st for a much anticipated show with Boulder's own The Widow's Bane.
The lineup includes old favorites as well as some brand new material the band has been working on since bass player Macon Terry's departure from the band in December, which turned seven band members into six.
The band has been focusing on writing new material since and are heading out for a small tour of the northwest in March and some festivals later this summer.
We caught up with percussionist Mark Anderson to discuss what people can expect from a Paper Bird show, the story behind the name and how they achieve that too-cool indie sound.
Q: After touring and going all over do you like these smaller, hometown shows?
Oh, yeah. We don't get to play all that often at home, so when we can it's really fun to play here. We're doing Fort Collins Saturday and Colorado Springs the night before and it'll be really nice to be at venues that are close to home and familiar.
Q: What can people expect from a Paper Bird show?
Well, dancing, always. But I guess there's something special about this show because we're going to be introducing a few new songs with the new lineup, which is great. We've started to play as six instead of seven. We have a bass player with us to perform the older songs, but the new songs are six pieces in a new lineup, so that's pretty exciting.
Q: Can you describe the average Paper Bird show in three words?
Joyful. Dynamic. And I can't think of another one…
Q: What is your favorite song to perform?
The new ones we haven't played yet so I'm super excited to play those, but "As I Am" is my favorite song to play. That's the single off of our most recent album.
Q: How would you describe your sound to people who have not heard you guys before?
It's funny, because we've actually been having such a hard time with this. Some of the new material has a more soulful and R&B style, but still has a western vibe to it that's rooted in folk. We've started to call it "Western R&B." But that's not representative of all of our music. Indie folk is probably the easiest way to describe us.
Q: Who would you say are your influences, either you personally or the band as a whole?
It's all over the place. Maybe that can be our third word — eclectic. Our influences are all over the place. Like, I grew up listening to punk and hip hop and other people in the band grew up listening to old soul and R&B. We listen to all sorts of music as a band. I mean, Beyonce is on in our bus all the time and then Paul Simon will play next. It would be really hard to narrow it down to just a few influences. But as of late I think we've all been really digging R&B and soul.
Q: I have to ask, how did you come up with the name Paper Bird?
It was literally just word association. There were a bunch of different names before we were really a band, but then it got to a point where we started playing actual shows and needed something to put on a bill … I wasn't in the band at this point, but they just sat down and were like, "Right now! Words!" Both "paper" and "bird" were thrown out and they thought that would sound good. There's not any sort of significant meaning to it. [Laughing] It's kind of like one of those hipster bands that just put some kind of material and some kind of animal together.
Collegian reporter McKenna Ferguson can be reached at entertainment@collegian.com.