Krazy Karl's builds a bierhaus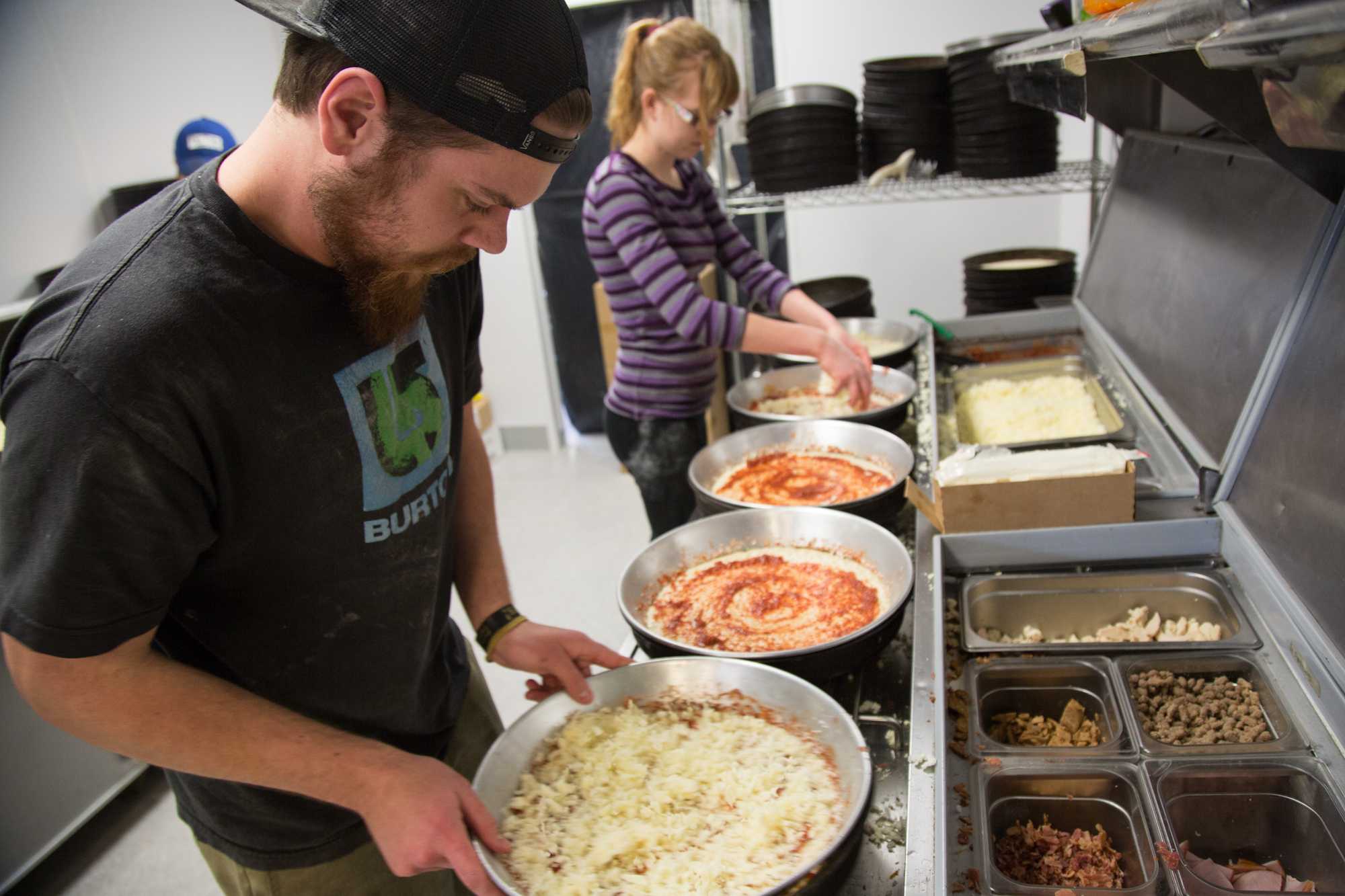 Krazy Karl's Pizza was running out of room. Demand for their pizza had grown, yet they didn't have the storage for boxes, dough, sauce and other supplies to keep up.
Fortune favored them when their neighbor Trybz, a mixed martial arts studio, moved across town in November 2013. They jumped on the opportunity to expand and smooth construction allowed them to open on Feb. 13, a month ahead of schedule.
"We have an office now, way more storage and a pretty cool new bar," said Nate Haas, co-owner of Krazy Karl's Pizza.
Most restaurateurs are dangerously ambitious when it comes to expansions or re-openings, but not Krazy Karl's.
"We wanted to keep it fairly simple. Our food remains the highlight of what we're doing, we feature local beers and have live entertainment every night of the week," Haas said.
At the moment, the bierhaus features an in-house DJ and weekly trivia with Geeks Who Drink. In the works are regular comedians, open mics, jam sessions, a girl's night with discounted beer and a guy's night with sports trivia and other specials.
Besides extra space, the biggest improvement is the beer. Krazy Karl's had four taps that were all devoted to New Belgium Brewing before the addition. Now they have 16 total taps, with New Belgium  beer in six of them. The other ten are a rotating mix of local brews.
"We don't want it to become bland and boring," Haas said. "We want people to see new things every time they come in."
New Belgium Brewing helped them set up their new tap system. "We've got a pretty rigorous field quality team," Bryan Simpson, public relations director of New Belgium said, "so we'll help maintain those lines as we do all over town and make sure the beer is pouring through a high quality system that's super clean. That's critical to the enjoyment of your favorite beer."
It's only been two weeks since the successful bierhaus opened and Krazy Karl's shows no signs of slowing down. They're currently working on purchasing a bigger oven by spring break to up their pizza production.
"Things are still busy and going great," Haas said.
Collegian Entertainment Reporter Jefferson Geiger can be reached at entertainment@collegian.com.