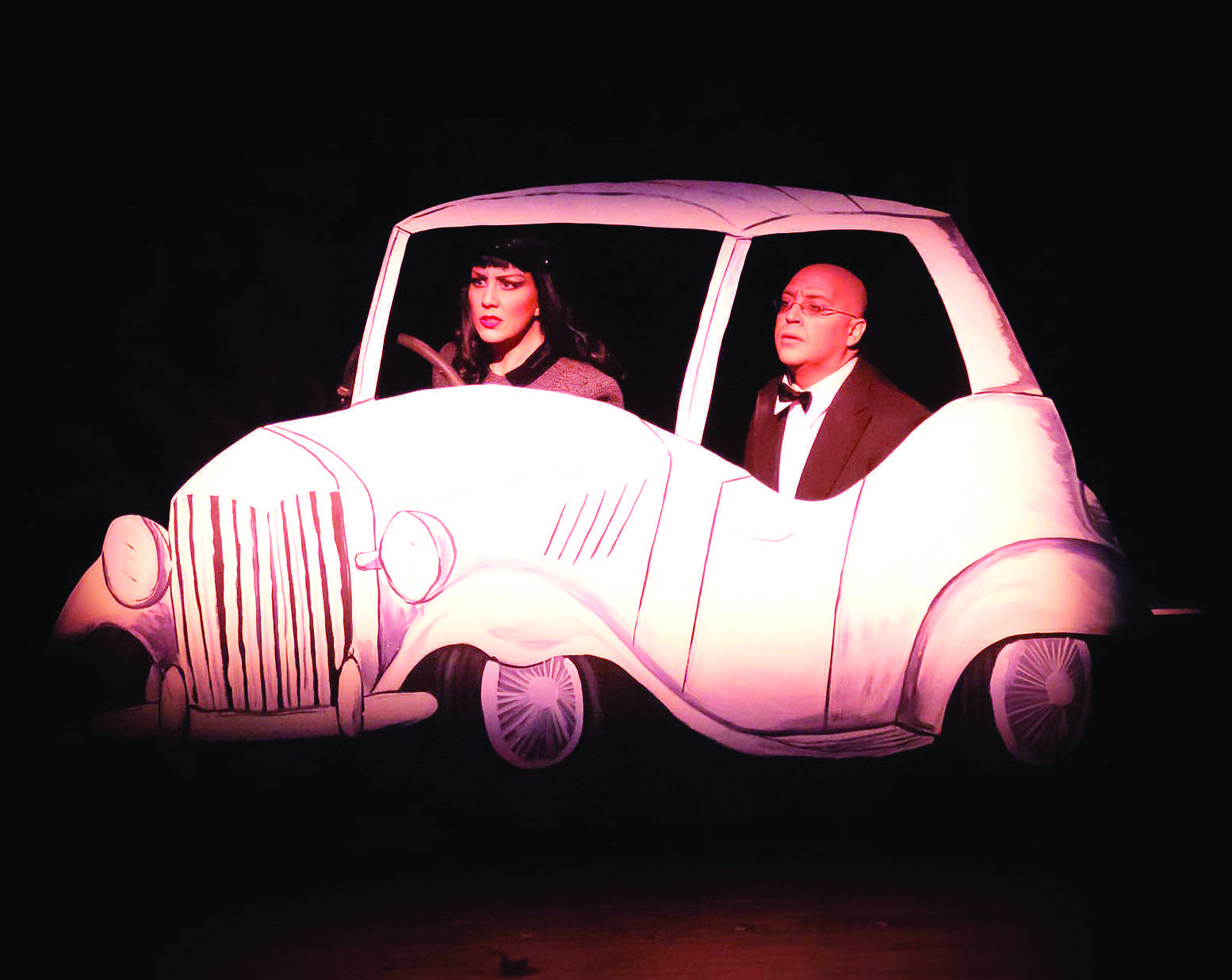 For any other show, a malfunction with cardboard cutout geese would be a problem. The cast of OpenStage Theater Company's current production, "Bullshot Crummond", took it as just another opportunity to make its audience laugh.
"Acting is a drug and you get your fix on stage with the audience. That's something I've always enjoyed is to make them laugh, to get them to feel something," said Matthew Stalker, the play's title character.
"Bullshot Crummond" is a parody of 1930's B detective movies inspired by the British pulp hero, Bulldog Drummond. This show also falls within Open Stage's 40th anniversary season.
"Bullshot Crummond parodies Bulldog Drummond because they both share the same passion.  They spend all their free time thinking they are an excellent, unnoticed, private investigator/hero/sexy bachelor all in one, but far from the truth!" director Candice Ingold wrote in an email to the Collegian.
Ingold, a CSU adjunct professor, recently directed "Comedy of Errors" for CSU's Shakespeare at Sunset summer theater season. In both shows, Ingold gave her cast the freedom of mobility.
"Candice, what she said right from the beginning, was that she didn't want to treat us like pawns on a chessboard. She allowed us to have free reign on the stage," Stalker said.
Filled with slapstick humor, this show gives a new definition to the word physicality, according to Justin Batson who plays the quintessential, bumbling villain, Otto Von Bruno.
"Working with Candice was really awesome; it's a very organic experience. It was a collaborative effort on everybody's part. It made it a very enjoyable experience and the show really sparkles because of that," Batson said.
Along with his wife, Lenya Von Bruno, Otto is left blindsided by his own devious ambitions, according to Batson.
The play was also inspired by other parodies of detective lifestyles, such as the television show, "Get Smart", or the ever-popular "Austin Powers" films.
"Our students surely are familiar with Austin Powers, well now comes Bullshot Crummond to provide equal laughter to that of Mike Myers," Ingold said.
The show not only includes the classic damsel in distress and cliffhangers, it also gives a mix of film and live theater effects, including moving scenery and plane crashes.
"It's a silly, overexaggerated, series of unlikely and unfortunate events that keeps the audience laughing and waiting for the next ridiculous intentionally failed film effect played out on stage," Ingold said.
"There's a lot of things you can get away with on film that are really difficult to do on stage. Film is also a small medium. A spoof like this, playing everything very big is ideal," Batson said.
The cast assures audiences that it will be a night of big laughter for all.