Northern Colorado pizzerias participate in Great Colorado Pie Fight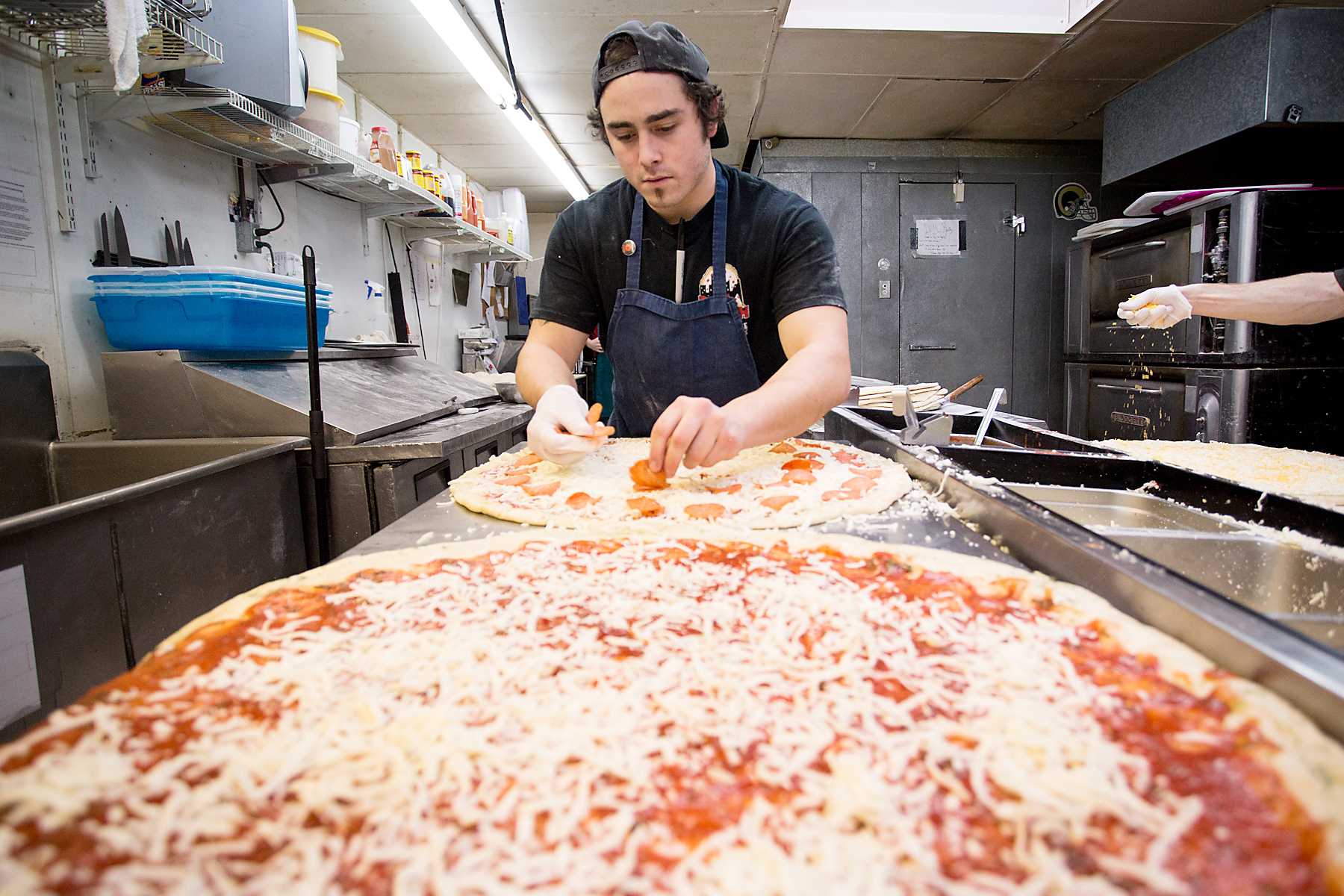 Usually they say if it sounds too good to be true it probably is, but this is not the case when it comes to the Great Colorado Pie Fight — specifically that refers to pizza pie, not that anyone is exactly complaining either way.
For $5 ($8 the day of), you get a ticket to sample ten kinds of pizza — and it's worth noting the minimum sample size is three inches by three, according to the event's host, country music station K99's website — which then functions as your ballot once you've finished so you can vote for your favorite.
Prizes for the winner of either the vote or the official judge's decisions include $5,000 schedule of radio spots and a $1,000 digital advertising package with K99.
As for the voters, Life Events Director for Townsquare Media, Carol Bennis, said by participating you have the opportunity to win a year's worth of free pizza. She also said, "There'll be La-Z-Boys on site for people to test drive."
"The joke around here is that it'll be a training camp for Superbowl Sunday," Bennis said.
Despite the contest and the prizes, not many of the pizzerias seem to be feeling too competitive.
Pizza Casbah Owner Pete Harvey wrote in an email, "We not worried about that, we are just excited to be invited and look forward to seeing new faces."
Harvey said, "We love all our customers but know that there are still plenty of people in the Fort Collins Community that haven't had Pizza Casbah yet, we hope this brings them to what will soon be their favorite pizza shop!"
Biagio Scotto Di Clemente, one of owners of six-week old Amici Pizzeria, said, "Since we're new we're not expecting to win."
"I'm sure we'll do good, but I'm kind of hesitant. I wish it was a little different," said Uncle's Pizzeria General Manager Garrett Marlin. "Pizza tastes very different when it's kept under a heat lamp or in a heat bag. Our pizza tastes best when it's freshly made and right out of the oven."
You'd expect the competitors to pull out all the stops and bring in their very best. And in a way, you'd be right. Di Clemente said, "I go to Italy every so often, you know, to visit family, and there they have pizza with french fries and hot dogs. They call it Pizza Americana."
He said, "I'm looking forward to seeing people's faces when they're served that. I love to shock people — in a good way, of course. It's good to have fun. And maybe it'll grow [on them]."
Harvey, on the other hand, wrote that Pizza Casbah serves "New York style pizza, giant slices. (Honestly?) The answer is simply, 'the best'."
"We are still deciding due to all of our choices, so far we have made it down to our top 5 and plan on sampling those," he continued. "We recently added some new pizzas to our menu that we are very excited about, like the Spicy Mushroom, and the All American (Supreme BBQ pizza) and also our new Supreme BLT slice."
Regardless of the fight's outcome, "The price is right, the pizza is amazing, and you might win pizza for a year," said Bennis. "It's a chance to sample pizza you've never had before."
Really, what else could you want?