Summit Flattop Mountain in Rocky Mountain National Park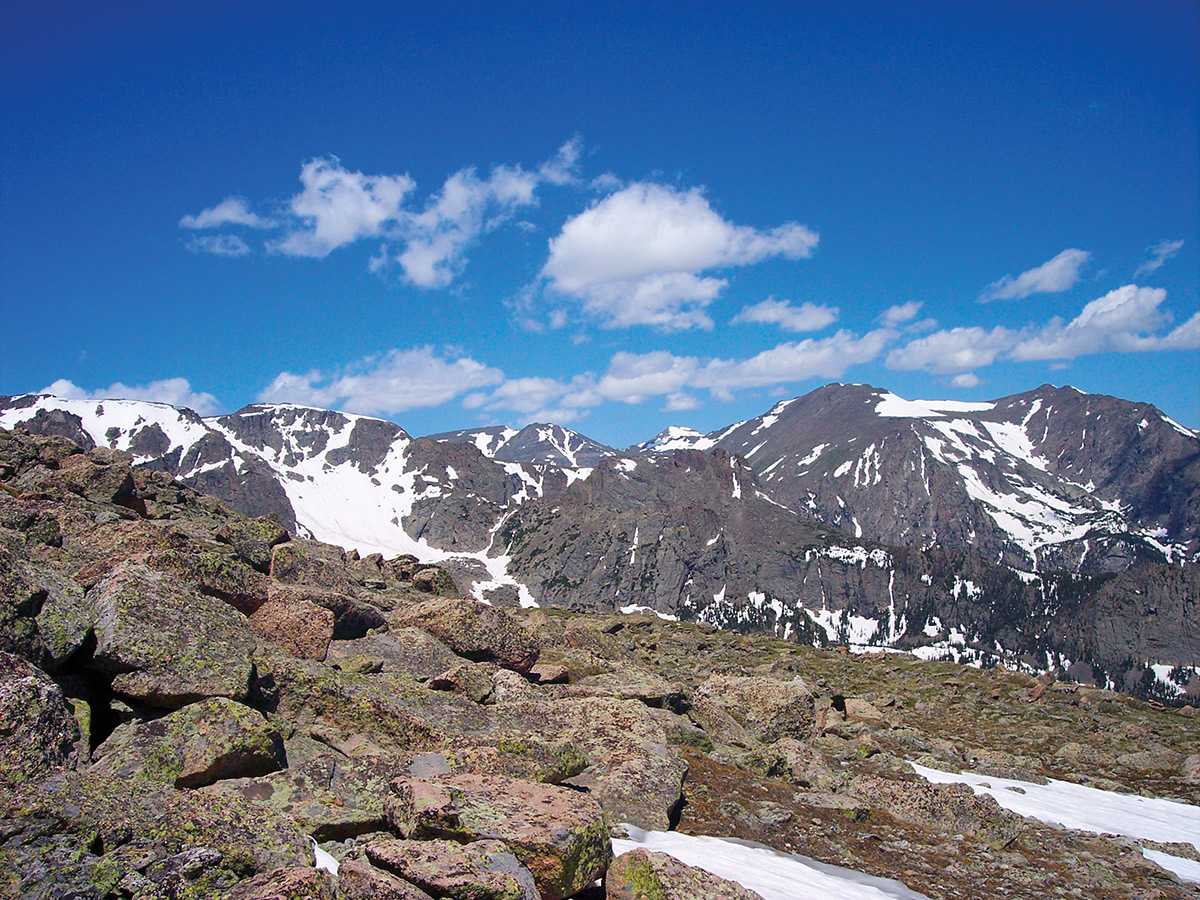 We still have some time before the snow comes!
Take advantage of the sunny days and pleasant temperature. This week I recommend taking a hike up Flattop Mountain in Rocky Mountain National Park. It's a challenging trek, but its rewards are some amazing views.
From the Bear Lake Trailhead, you'll head counterclockwise around the lake. On a calm morning, the peaks of Flattop and Hallet reflect in the early sunlight. It's a great starting point.  Follow the signs to the right up a slope. You'll soon be submerged in a golden aspen grove.
I keep harping on the aspen trees this year. I just can't help myself. They are brilliant!
Continue on and you'll catch glimpses of Bear Lake from above.  The trail then goes into a series of switchbacks through dense forest.  But as you climb in altitude, the forest grows thinner and thinner.  Through this point the trail is very wide and well kept.  Then you will break tree line and the trail will narrow.   It will curve around drop-offs and steep, rocky slopes.  It's an easy trail to lose if there is just a little bit of snow.
You'll weave up the slope, through the alpine tundra and wide-open panoramas of forest canyon to the north and the backside of Long's Peak to the south.  Also, the Mummy range looms off in the distance on the other side of the park.
After 4.5 miles you will arrive at the summit of Flattop Mountain at 12,324 feet above sea level.  Yes, it lives up to its name, so the last couple hundred yards is very gradual. But do not underestimate the climb from Bear Lake.
Up top, you can see the western side of the park as well as Lake Granby. It truly is a huge view. Your camera will not fit it into one photo.
If you feel like hiking a bit more from the summit marker, head left (or south) up Hallet Peak. It's about a half hour rock scramble to the top and offers great views of the jagged Front Range from the north.
To get here, take College, shields, or Taft Hill Road down into Loveland. Turn Right onto Highway 34 (Eisenhower Boulevard). Continue all the way into Estes Park. Continue on 34 into downtown Estes Park and turn left onto Highway 36, following the sign for the Beaver Meadows Entrance. After you enter the park, hang a left onto Bear Lake Road. The trailhead is at the end of this road. However, you may have to park in the park n' ride lot and take the shuttle up.
You'll have to buy a week-long pass at the park entrance for $20. But save it for next weekend. It will be worth it.
Related articles