Summit Colorado's Twin Peaks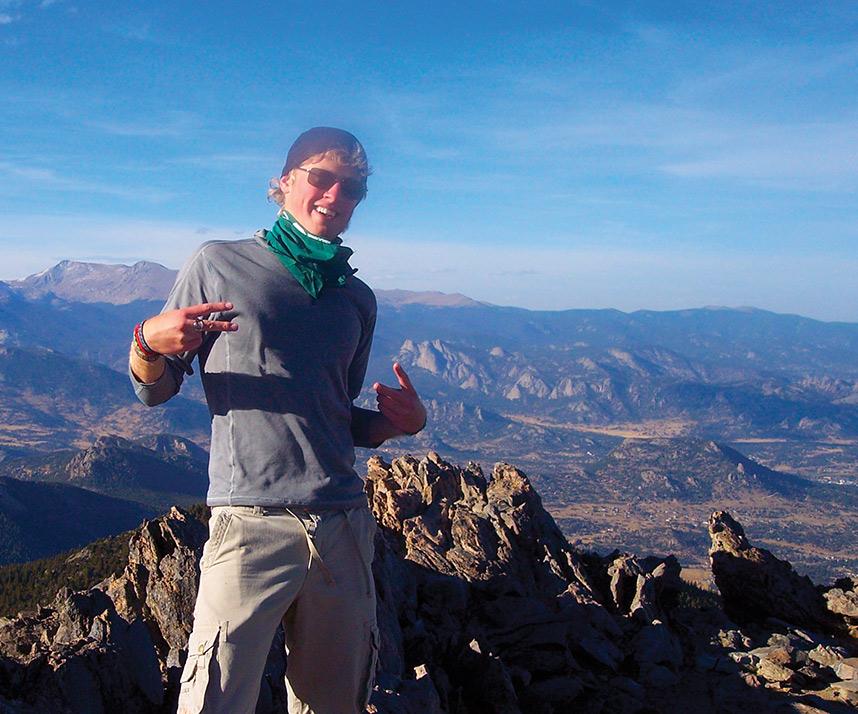 If it seems that I have a soft spot for lake hikes, it's because I do. But this week I will refrain from indulging in personal outdoor desires. It's time to start talking about summiting peaks before the snow comes.
This week's recommendation, Twin Sister's Peaks, is a popular one. Almost any book you pick up on hiking in the Front Range mentions it. There's a reason for this.
The Twin Sisters are two adjacent peaks that overlook Estes Park and Rocky Mountain National Park from the east. Their crests just breach tree line and loom over the surrounding valleys like grey spires. They just beg to be climbed.
The trail starts off on a very gradual incline through a forest of tall lodge-pole pines. The trees space themselves in a way that your eyes might play tricks on you. Several times on this hike I stopped, thinking I saw something move ahead of me. This just makes things more interesting.
Then the trail curves south and up the first switch back. From here, the majority of the hike is a series of rocky switchbacks weaving up the mountainside.  This is where you'll hit most of the elevation gain.
Every couple of turns you'll pass an aspen blazing a prideful gold in the mountain sun. Gotta love a Colorado fall!
After the seemingly endless series of switchbacks, the trail slithers around to the eastern side of the peaks. Here is where you will pass through a few aspen groves. Seriously, bring your camera!
Soon you'll hit tree line.  You are on the home stretch.  It'll be another 20 minutes and then you'll be on the saddle between the two peaks. To this point, it's 3.7 miles. Flip a coin to pick which to summit first.  The North Sister has a clearly marked trail to the top and the South Sister is more of a rock scramble.
From the top, you'll catch amazing views of the jagged face of Long's Peak and her snow-peppered neighbors, Mount Meeker and Mount Lady Washington. To the east you'll see a sweeping vista over the writhing foothills. On a clear day you can even see Fort Collins.
If you hike in the afternoon, and if weather is nice to you, head on down into Estes Park. It's high time for the elk mating season. Perhaps you'll hear a bugle or see two bucks duke it out National -Geographic-style.
To get here, take College Avenue, Shields Street, or Taft Hill Road down into Loveland. Turn right onto Highway 34 (Eisenhower Boulevard) and head on up into Estes Park. Turn left onto Highway 7 and drive about seven miles. You will see a sign for The Twin Sister's peaks' trailhead on the left. Hang a left and follow the signs up a dirt road. The trailhead is where the road ends.
This is a broke college student friendly trail, meaning that it's 100 percent free.