Two new candy shops serve Fort Collins' sweet tooth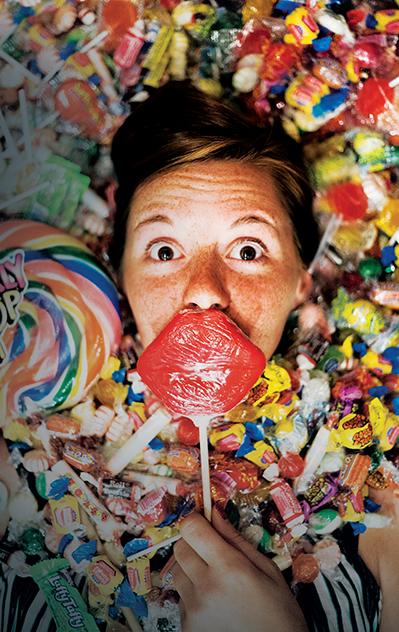 Two young women stood in a bar in Old Town, Fort Collins. One was in heels and a pencil skirt, and the other wore pink jelly sandals, bouncing up and down with excitement.
"Mommy I want everything!" said four-year-old Fort Collins resident Emma, still jumping around in glee.
"Just one thing, baby," said Emma's mom, smiling and tapping her heel.
But Emma wasn't asking for a gin and tonic or a New Belgium brew. Emma and her mom were at the brand new sweet shop The Fort Collins Candy Bar — the only bar in town where it's legal for pre-schoolers and their mothers alike to open up a tab.
The family-owned Candy Bar, located on Mountain Street between Big Al's and Enzios, opened up last Wednesday. And with another specialty candy store, Rocket Fizz, having just opened up in early June, Fort Collins residents won't need to look far for a sugar fix.
Candy Bar owner and Fort Collins native Jeff Montgomery first got the idea for his shop when he visited Dylan's Candy Bar in New York City. With its mix of vintage candy bars, like the Charleston Chew and bins of modern specialty sweets, Montgomery thought the concept was something Fort Collins residents would "eat up."
"I think it will be the Old Town Candy emporium, with a mix of modern and vintage candies," Montgomery said.
"It's going to be a feel-good business," he said. "And I love that I'll be putting smiles on people's faces."
Jeff Sindelbar, the owner of the Fort Collins Rocket Fizz location, also got the idea to open up his store while traveling after a visit to the Rocket Fizz shop in Lincoln, Neb.
Sindelbar was delighted with the vast array of unique sweets at Rocket Fizz, including old-fashioned sodas like Moxie and even novelty drinks like bacon-flavored soda.
"I thought Rocket Fizz would be great for a college town like Fort Collins," Sindelbar said. "It'll hopefully attract baby-boomers and college kids alike."
Rocket Fizz and The Fort Collins Candy Bar both capture the spirit of decades past with their bins of classic candies and walls adorned with a rainbow of vintage posters.
Inside Candy Bar, there are two 60-inch screens that will always be playing a classic movie, and the speakers inside Rocket Fizz constantly blast the oldies, making the store that much sweeter.
"We hope people will really feel that nostalgic, '50s vibe as soon as they walk in," Sindelbar said.
And while not many CSU students have gotten the chance to stop by Candy Bar yet, a handful have visited Rocket Fizz, like junior communications major Baylee Ragar.
"It's so awesome. It has the largest amount of sodas I've ever seen," Ragar said.
"When I went in, I felt like I was in 'Willy Wonka and the Chocolate Factory'. Just candy, candy everywhere."