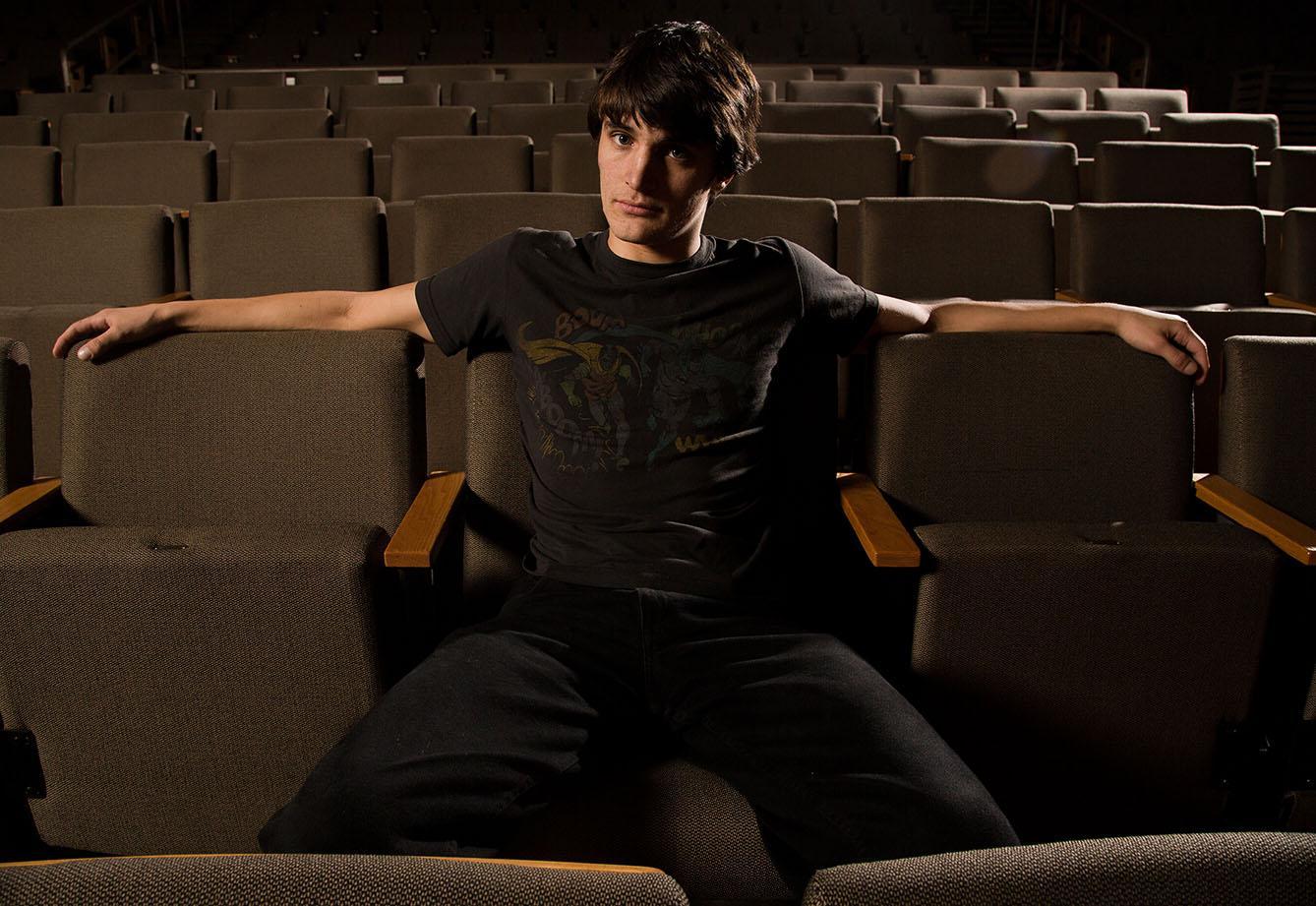 Senior performing arts major Michael Toland might have gotten his big break playing a football player, but he was first discovered during his skillful role as a cockroach.
That's because during the spring semester of 2012, Colorado State hosted the Region Seven Kennedy Center American College Theatre Festival, and as part of it, reopened their performance of "The Kafka Project," which originally debuted during the 2011 fall semester.
"It was certainly a terrific festival. They hosted a great week of theater and made us feel very welcome," said Gregg Henry, the artistic director for the festival, in a phone interview with the Collegian.
Shortly before seeing "The Kafka Project," Henry had a conversation with University of Texas MFA student Alex Hinderaker about his new play "Colossal," the story of a dancer turned football player. Hinderaker envisioned real football players in his production, but Henry had a different approach, choosing to look for trained actors instead during his time at the Festival.
"I was looking for physical dexterity and physical bravery. I was looking for someone who wasn't afraid to use their body to communicate," Henry said.
He found it in senior theater major Michael Toland's performance as Gregor Samsa—the main character in "The Kafka Project"—, in which the character has been mysteriously turned into a giant cockroach.
Henry invited Toland to The John F. Kennedy Center in Washington D.C. to be a student performer in the MFA Playwright's Workshop this past summer. The workshop allowed MFA students from around the country to test drive their plays before making a professional debut.
"It completely blindsided me," Toland said. "I saw the letter from Gregg Henry and I never thought anything like that would ever happen to me, least of all before I graduated."
This is the first time university students were brought in to work with equity actors for the workshop, according to Henry.
Toland, a native of Fort Collins and Poudre High School alumni, has been acting since age 11.  For seven years he worked with Debut Theatre Company in Fort Collins as well as in high school theatre.
"I saw the power of theater, the ability to make an audience laugh and that's when I said this is what I want to do for the rest of my life, and I'm going to make it happen," he said.
Toland has been an active member of CSU theatre both in main stage shows and through the student led productions of the Young Producers Organization.  Last year, he wrote the script for organization's first film, "Covert Vector."
"He makes a physical commitment to acting that most actors are afraid to do," said Dr. Walt Jones, director of "The Kafka Project" and head of the CSU Theatre department. "He was in my advanced acting class a year ago, and he shows a stunning and startling commitment to acting without any vanity. He'll do whatever it takes."
Toland was assigned to the play "Colossal" because of his physical theatricality during his performance of "The Kafka Project," specifically his insect-like movements that shocked the audience when they realized he was working without any nets or harnesses.
"Colossal" was not only an opportunity to gain experience, but also to get a first hand look at what the professional acting world was like before he graduated, Toland said.
"Knowing that in the professional world they are not afraid to stop and take an active role in shaping the character, I think that is a very phenomenal lesson and is something I want to apply to whatever I do next," Toland said.
"The university theater system can only go so far talking about work methods and professionalism. When you put them in a group with professionals they get the proof," Henry said.
Now that Toland is back at CSU, he is ready to use what he learned in D.C. to the fullest extent.
"It's like a homecoming. I'm looking forward to trying even harder and applying everything I learned to go beyond what I am now," he said.
After graduating, Toland is interested in acting for the stage as well as doing voice over work, in which he has a great passion.
"I don't want to be famous, I just want to work doing something I love, which is acting," Toland said. "You must always strive to improve, and I've tried to adopt that idea to always improve in my acting. I think that's the way to be successful."