Cobra Starship tickets on sale for fall Ram Jam concert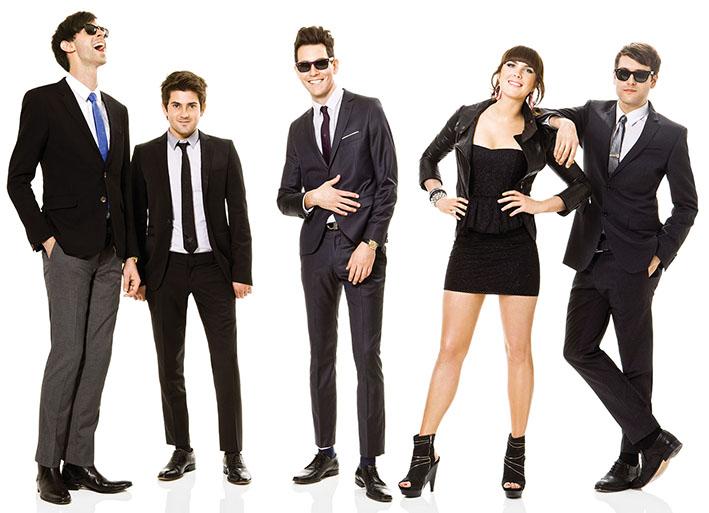 Since they went on sale Aug. 20, roughly 300 tickets have been sold for this year's Ram Jam, the annual fall concert presented by ASAP, according to CSU iBox.
Headliners for the concert are New York dance-poppers Cobra Starship, while Denver group Breathe Carolina and Fort Collins band the Echo Chamber will provide opening support.
And according to Cory Kerns, a sophomore agricultural business major, it's a show that will be much more exciting than last year's, which featured performers B.o.B and Sean Kingston.
"In comparison to last year's lineup, it'll be an improvement," Kerns said. "Last year was a terrible live show. Cobra Starship will be more high energy."
The concert, which will take place Sept. 15 at 6:30 p.m. on the intramural fields east of the Campus Recreation Center, costs $10 for CSU students and $22 for the general public. Tickets can be purchased at the LSC iBox.
This year's performers were chosen based on marketing research conducted on the plaza and a 2011 student survey that indicated interest in genres other than hip hop, which has dominated previous shows, ASAP said in an email to the Collegian.
ASAP could not verify how many students responded to the survey.
The budget for the show, according to Vincent Ybarra, co-concert coordinator for ASAP, is $160,000 and is funded primarily through student activity fees. The price tag includes marketing, production, security, band payment and hospitality.
In an email to the Collegian, ASAP stated that the goal is to sell out the show, which is 8,000 tickets in total. The secondary goal is to match the sales of last year's show, which was 5,300 tickets sold.
ASAP hopes to reach their goal by selling 6,500 tickets to CSU students and 1,500 general public tickets.
That would result in a total of $98,000 in ticket revenue—not including complimentary and promotional tickets—if ASAP meets its goal.
"With our funding it's not necessarily that we are breaking even or making a profit. It's about providing entertainment," said Lindsay Brown, co-concert coordinator for ASAP.
"Cobra Starship is selling out tickets for $80 plus and we can't charge that to students, so to be able to offer students entertainment at a price that is reasonable for a college student is very important to us," Brown said.
Ybarra later scaled the figure from $80 for a typical Cobra Starship show to roughly $35.
But the lowered price tag isn't incentive enough for Jade McCarl, a junior biology major, who said that Cobra Starship's perceived lack of name recognition is a motivating factor in choosing not to attend the show.
"I think (ASAP) should bring bands that are popular. I want to say 'oh, I know that song,' and be able to sing along with it," McCarl said.
And while McCarl wishes Ram Jam featured different acts, the process of finding a band can be very complicated, said Loren Martinez, the concert coordinator for ASAP during the 2010-2011 school year.
"There's a  number of things that go into choosing," Martinez said. "We looked at surveys, met with student groups, researched what was hot in the music market and compared our budget to groups that we could afford, who's touring and who's available."
"There's tons of info that goes into it. I can tell you that the current group has probably been working on this since last year," Martinez said.