Senior dance majors finish year with Capstone Concert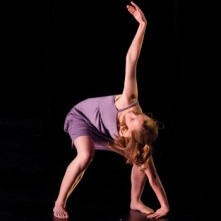 Jenna Spengler, a senior dance major, became interested in dancing after watching ballet for the first time when she was 4 years old. She turned to her mom and told her, "I am going to do that."
And she certainly did.
After 19 years of dancing, her college career is about to culminate in what fellow dance major Erin Harner described as "the equivalent of a senior thesis" –– a Capstone Dance Concert titled "Leave Your Mark."
"We've been working on it and rehearsing the entire semester," Spengler said. "But I've been thinking about what I want to do for this for about a year now."
The dance concert will be at the University Center for the Arts today at 2 p.m. and 8 p.m. Tickets cost $10 forCSU students and youth younger than 17 and $14 for the general public.
"One of the hardest things is that no one knows we exist," Spengler said. "We'd really love to have more of the student body come to performances."
The concert covers a wide range of dance types.
"Some are more modern, there's some more contemporary, (and) one of Erin's is hip-hop," Spengler said.
"There is a theme and story for both my group piece and solo," Harner said. "My group piece is rather solemn. It delves into the lives of three individuals to explore the loss of love, confidence and life. To be quite candid, I found myself in a rather dark place emotionally at the beginning of the semester and chose to channel by negative energy into my piece — a dancer's version of therapy."
"My solo is about two individuals in particular who have given me the strength to persevere through the many challenging obstacles I have faced throughout my time here at CSU," she added. "I begin the piece in a frustrated, exhausted state, but slowly gain strength, metaphorically, through the signer who is featured on stage with me."
The biggest challenge for Harner was getting an idea she was content with to label as her senior concert.
"For the most part, I am very pleased with the concert," she said. "I believe it is very diverse and well-constructed, and am anxious to see the audience's reaction."
"I believe that there are many misconceptions and assumptions made about dance," she added. "In actuality, any movement is a valid form of expression. In part, that is what makes dance so wonderful, from the perspective of both the dancer and audience."
The main event is a dance concert the two orchestrated themselves, but they also wrote a 10-page paper and put together a portfolio.
"We had to do everything," Spengler said. "We had to choreograph it, organize it, contact the crew; we had to do publicity and, of course, dance. Everything that goes into making a show, we had to do it."
"The point of the show is to show our talents as a choreographer and as a dancer," Harner said.
Spengler agreed, adding, "Also, it's about finding our own voice. You have to find your own movement, and I think it takes the full four years to really do that."
Collegian writer Emily Kribs can be reached at verve@collegian.com.