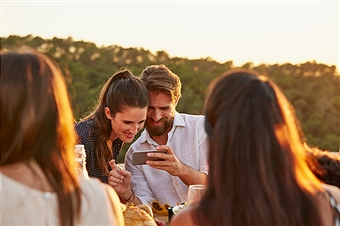 If you are a student who plans on studying abroad, a recent article from Independent is definitely something worth your time. You may already know that traveling to a new country or continent requires planning, but you may not know exactly how much planning it requires, or what the planning entails.
Time and time again avid travelers have preached that truly experiencing a country requires an open mind. You shouldn't plan every single detail of your trip. Allowing yourself to see local experiences and misfortunes is all a part of the traveling experience. So, in other words, don't let yourself be a predictable tourist.
As good of a mantra this is, you can't leave everything  to chance when planning international travel. Doing so will certainly set you up for failure. If you want to play the part of the easy-going traveler, you're going to have to be a somewhat up-tight scheduler.
So what's the first secret to traveling success? Plan everything in advance. This includes tickets, rides and where you're going. It helps to create a time table for exactly when you will get from point a to point b. That may sound like over-kill, but would you want to allow something like buying a ticket and getting a cab prevent you from having time to do what you want to do? Hopefully, you answered "no" to this question. So, for your own sake, book in advanced.
If there is one place that should be avoided when planning your travels, it's review websites. They may seem helpful, but in reality they are mostly just lists of people who complain way too easily about the smallest things. If you want honest opinions on hotels or restaurants, try speaking with locals about their experiences.  Their opinions will be much more genuine and honest.
However, if you are someone who enjoys the little surprises here and there, those experiences are still possible. They will happen when you are roaming the streets and find the cutest little bakery with the worlds best macaroons, or when you are out at a night club and get invited to a musicians after party. Once you have all the travel planning done, you will be able to relax and experience the little things.
For more tips on how to travel abroad better, click here.