7 rules for events from a top designer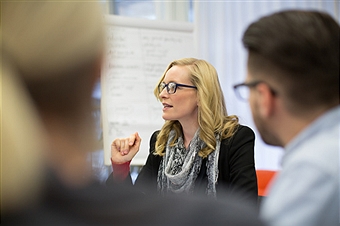 BizBash, a media outlet fully dedicated to event planning, reached out to an event planning expert in a new article. Bryan Rafanelli, the founder of Rafanelli events, is the go-to guy when it comes to event planning. Him and his team put together almost 100 events per year, so obviously a guy with that kind of track record knows a thing or two about the business. Luckily, Rafanelli was generous enough to spill the beans on event planning secrets that work for him.
Here are the top tips from Rafanelli.
You don't need to follow trends. Sure, in the moment filling an event with trends seems like a great idea, but it's not genuine. You want to be able to show your clients personality through the event. Events should be executed in a way that reflects the hosts story. You want the guests to walk through the door and see the hosts achievements, generosity and love in every aspect of the event. Only incorporate trends when the suit the client.
Create a balance between every design element. Show this balance through the linens, lighting, tables and other decor. Having a centerpiece is a great idea, but don't let it be your only wow moment. Rafanelli likes to focus on three or five dramatic pieces. This way your guests will be wowed with every turn.
There is no such thing as over-communicating and over-sharing with your staff. Often times lack of communication can be the demise of the entire event. Make it clear to the staff exactly what needs to be executed and how it needs to be done. Then do it again 10 more times. Sure, you may begin to sound redundant, but at least the chances of communication errors happening will be significantly less.
Always be on the lookout for great talent. The entertainment is usually the highlight of the event. If it's a dud, then the guests will probably remember that most. Go to music festivals, music competitions and final class presentations. You never know what hidden talent can be found in your community. Take advantage of the great artists you have close to home.
Be over-prepared for the event. Start the day with a staff meeting going over every detail of the day. When you are over-prepared, you are ready to tackle any problem that may arise, and there definitely will be problems.
For more of Rafanelli's tips, click here.