5 super secret honeymoon planning tips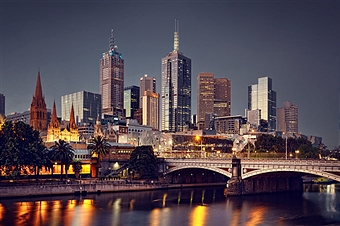 The Huffington Post recently published a new article that digs for the best-kept secrets in honeymoon planning. Although many couples enjoy a quiet and easy trip to the tropics, sometimes lying on the beach for days at a time doesn't cut it for others. If you are a couple who is always looking for adventures to go on, then there is no need to worry about finding a vacation spot as affordable and enjoyable as the beach. You just need to be asking the right questions.
To start on your honeymoon planning adventure, you have to begin by picking the perfect destination to visit. A great idea is to pick a city or area with lots to do such as: festivals, museums, gardens or concerts. Go to a place that has always been a dream location for you and your partner. Your honeymoon is the best time to go for it.
Once you have narrowed in on a location, you can begin to under stand these five secret honeymoon planning tips:
How to save money when you're not staying at an all-inclusive. Chances are if you're an adventurous couple, you will be hopping around from hotel to hotel. To save money, try staying at the same hotel chains. Sometimes, this can cut back on prices. It helps to use your airplane miles from the trip to save on hotel rooms too. If you go the same hotel chain route, be sure too look around at all the deals each chain has to offer. You can also ask if hotels have honeymoon packages.
Know where the world's hidden gems are. By hidden gem, I mean secret amazing places that aren't bogged down by constant tourism. Often times in these places you can stay in amazing resorts for much less than the common tourist stops. These hidden gems could be a great way to get a bang for your buck.
How to narrow down honeymoon options. Sometimes picking where you want to go and what you want to do can be overwhelming. Try focusing on these few questions.

What is my budget?
How many days do I have available for the honeymoon?
Do I have to travel nonstop or is it more about the destination?
What are my interests?
What is the weather?
Will it be peak season and what is going on in the country?
For the final two secret planning tips, click here.