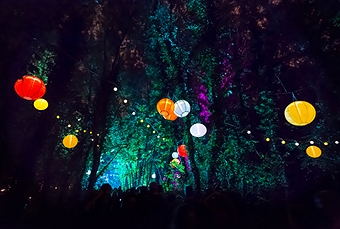 Planning adult birthday parties is almost as stressful as planning children's birthday parties. You have to pick a theme that is funny but mature at the same time. The food must be delicious and the drinks must be flowing. Don't forget about creating some sort of entertainment. All of these factors can become such a large burden, that many adults just skip the party. Don't let that happen to you though.  A new article from the Huffington Post has compiled the ultimate list of great ideas for adult birthday parties. This way, you only have to deal with some of the creative processes of planning. Consider the following ideas:
DIY doily backdrops. If you are a lover of simple, antique-looking decor, then you should definitely try this look out. The doily's add a bohemian look that is perfect for any free spirit.
Decorative ballon ribbons. Want to make your balloons different from the ordinary? Look no further. Your balloons will make a larger statement if you attach strings of beads or paper cut outs to the ribbon. Don't let your party balloons be boring.
Play games. Just because you're adults, it doesn't mean you can't have fun. Who doesn't love throwing darts at paint-filled balloons, or pinning the tail on the donkey? Incorporating games is an easy way to provide entertainment at your event.
Make your own garland. Recently, garland has been getting a lot of attention. With modern DIY tips, making your own garland is super easy. all you needs is small, skinny pieces of any color ribbon you'd like, and a long string. Simple!
Lead with a lattice. Most millennials probably don't know what a lattice is. But if you think of a white criss-crossed garden fence, you should be able to get  a pretty good idea of one. Try hanging one on your wall and decorating it with simple beautiful flowers. It's like bringing a garden party inside.
Make plastic bottles lanterns. What a great way to make water bottles reusable! Water bottles have many different purposes, but if using them as outdoor lighting decor is one purpose, even better. Your guests will be impressed with your craftiness.
Make a photo wall. Who doesn't enjoy photo walls at weddings? Well now they can be enjoyed at birthday parties. You can find fun backdrops at most party supply stores!
For more adult birthday party ideas, click here.