Plan Your Wedding Like a Pro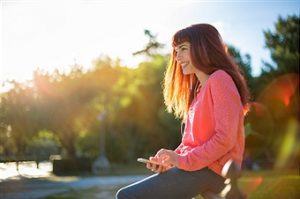 A recent article from Brides is helping you with your wedding planning process in a major way.  The magazine sat down with event planning super star Annie Lee of New York City to discuss her true love: wedding planning.
Annie loves the process of planning weddings because it was the first type of event planning she went into and it is an area she knows most about.
The first place to start when wedding planning is hiring a wedding planner.  You want them by your side for all the major decisions that are made in the beginning.  These decisions include booking the venue, caterer, entertainment and what not.  The wedding planner will help cut out days of endless searching.
Lee also says brides need to limit the amount of social media reveals they post.  If you take a picture of the dress shop you're going to, that is fine.  However, posting a picture of the dress gives away too much. Also, making your Pinterest page private is a way to keep your ideas secret.  Leave an element of surprise.
Breaking wedding traditions is not a big problem anymore, and brides are doing it more frequently. If you want to put some bridesmaids in all white, then go for it.  If you want to see your partner before the actual ceremony, then why not? Breaking the rules can be fun sometimes, right?
What are some of Lee's biggest pet peeves when it comes to guests? People taking pictures on iPods.  The action is obnoxious and it blocks the view of other guests. Another issue is when people switch table assignments.  The idea may seem like a minor problem, but it can actually have some larger consequences. Try avoiding these situations a head of time by including a do's and don't's list on your website.
Making your dinner feel more like a restaurant than a banquet, can instantly boost your weddings classy points.  Try using different shaped tables, or even adding levels to certain areas of the venue.  Doing so gives the space a VIP feel.
Finally, do not hang out with your friends all night long. It can be tempting but it comes off as rude. Make sure to greet every guest that made the effort to be there and support you on your special day.  Thanking everyone is respectful and is also another chance to get a compliment.
For the entire article, click here.