9 tips for taking a great vacation in 2016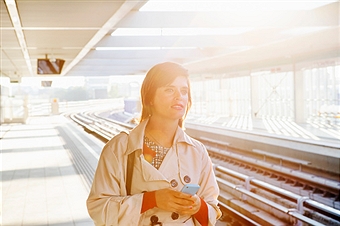 In the age of the internet, seeing pictures of people who take extraordinary trips is quite common and semi-annoying.
Well, they are not necessarily annoying, but they are definitely enough to make you envious.  If you are someone who feels left out of this travel buzz, the time is now to take initiative. This year, 2016, is your year to get out there and experience the world.
Making plans for the trip is the hard part.  Luckily, this article from Herald and Review compiles some great tips.  Try starting the travel-planning process here:
Lay out your calendar. Pencil-in every event you have in the next year and get your friends to do the same things. Then, combine the calendars and see when your free time matches up.  BOOM. You have prime traveling time. Also, planning ahead gives you plenty of time to request work off.
Create your hit list. The list should contain all the places you've dreamed of traveling, no matter how large or small. Think of this as your ultimate dream getaway list. Then make a rough estimate of how much each location will cost and how much time you want to spend at each place.
Get ready to pounce … early. You cannot expect to purchase your tickets and hotel rooms with last minute deals anymore. However, the beginning of the year is your best bet to score lower prices. Many airlines lower their prices in January, and cruiselines have savings in February.  Again, plan your traveling way ahead of time.
Track deals online. This is probably the only way to find those amazing deals. Use websites like smartertravel.com or studentuniverse.com to keep an eye out on dropping travel and hotel prices. After all, scoring a deal can be oh so sweet.
Avoid prime time. Traveling during busy seasons is practically a death trap. Travel during times when no one else is. Doing so will help you skip busy airports, hotels and cities.
Decide what matters to you. Think about memorable experiences of your past.  What ever was special about those moments, try to incorporate into your own traveling. If you love spending most of your time out and about on the town, focus more on the hotels location rather than its amenities. Remember, you cannot do everything so only plan on doing what you love most.
For the final three tips, read the rest of the article here.