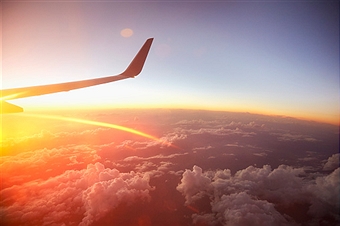 Often times, the word "traveling" is associated with "stressful".  From the packing, to driving in traffic or sitting at the airport for hours, there doesn't seem to be a stress-free part of the entire process.  However, this new article from Techly is telling reader's otherwise.  By putting in the effort to plan the big strenuous parts of your traveling, you can avoid the headache later.
So how can this be done? Try following these simple tips.
Book smarter flights. Nowadays, it seems as though airlines try to make it as difficult as possible for people to find cheap or even affordable flights.  Most people spend hours, sometimes days, trying to track down the best flight possible.  However, it doesn't have to be this way.  The best way to avoid the stress of booking flights is to go to a one-stop-shop airfare search engine.  A great one to use is the Skyscanner app.  This way you can compare flights across the board.
Plan the details ahead of time. The simple thought of traveling to an unknown place or city can be stress overload on it's own.  That's why planning out the logistics like what form of transportation you will use, and how you'll get out about one your there will make the process less daunting.  Try using services like Rome2Rio, which help with all sorts of transportation, will sort out those details for you.
Build your own comfort kit.  Only you know what best brings you comfort so it's important to pack these things along with you.  Try packing inflatable neck pillows in your carry-on.  Or if you have some extra space, bring along a blanket. Also, try wearing soft clothing to avoid discomfort on the airplane.  If you're planning on sleeping bring eye masks, ear plugs and headphones to make it easier. It couldn't hurt to book an aisle seat as well!
Get your entertainment sorted. The airport newsstand is more than just a place to hang around at before your flight.  It is loaded with all types of entertainment to help make your travels more relaxing and fun.  Try picking up some movies or magazines there.  If you're more of an e-reader, make sure you have your books downloaded and your movies uploaded to your devices before the trip.
Obviously, there's much more to traveling and how to make it stress free.  To check out more tips, click here and enjoy the rest of the article.