10 Tips for Solo Adventurers Traveling Abroad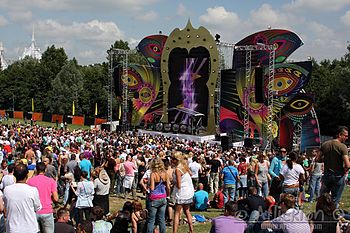 The new job title of adventurer is on the rise, according to an article from Live For Live Music, and has become popular amongst the college-age crowd.  Young people are discovering the amazing life experiences that traveling creates.  Some people are even starting to think they can gain more knowledge from traveling experiences than from being at school.
Edith Johnson, a well-known festival blogger, is one of the young students who began to think this way.  She was a graduate student, trying to study festivals from information on their websites.  However, she realized it was impossible to really get the full festival experience from a table at the library, and decided from there to hit the road.
Read her insightful tips for traveling alone:
Buy the festival ticket. Road-tripping to the concert venue and grabbing a cheap last-minute pass into the festival may seem ideal in your head, but the chances of that actually happening are slim to none.  It would be a let-down to get to drive hundreds of miles to the festival, only to not get admission into it.
Know the territory. Knowing the laws and customs of the land are crucial to traveling to various cities and regions.  Begin reading up on laws regarding public behavior, drinking and even drug use of the area you are traveling too.  Knowing the customs of where ever you are heading will also help you out in the long run.  Offending a local because of a cultural misunderstanding could be just as bad as breaking a law.
Do as the romans.  This tip also goes along with understanding local customs. If a place has certain mannerisms or traditions, go along with them to the best of your ability.  Even if you may think the custom is weird at first, trying out different cultures is a huge learning experience.
Pack like you've been there before. Make sure you have all the paperwork you need filled out and ready to go with you. When it comes to packing, make sure to travel light and only bring the necessities when it comes to clothing and objects.
Start with a clean slate. This tip is more physical than mental.  You should take care of all personal cleaning rituals before heading to the venue. You will not have time to do some during the actual event.
For the rest of these tips and the full article, click here.