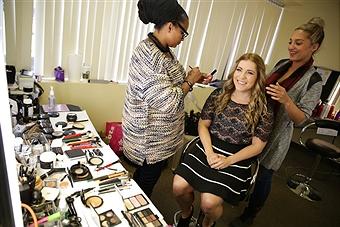 A recent article from Brides has come up with some great solutions on ways to avoid awkward situations when it comes to paying vendors on your wedding day.
While it is true that the majority of your vendors (like the florists and caterers) will already be payed in full but the time your big day comes around, some other vendors (like the make up artist) may require payment the day of.
This may not seem like a huge deal, however something about it being our wedding day makes it awkward.  To avoid this, experts say that it's a great idea to already have your checks for these vendors written out before hand.  It's also suggested that you have your wedding planner or maid of honor give the vendor the check to avoid awkward situations.
For more tips, click here.