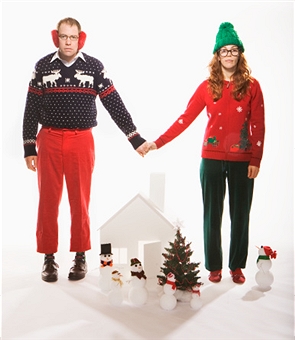 For most people, the 90's are remembered as a glorious time in our childhood.  People wore windbreakers and collected beanie babies, how much better can it get?  However, do you remember what your 90's christmas was like? If not, Bustle has posted a new article full of 90's Christmas memories.
Pop stars like NYSYNC really got into the holiday spirit
Holiday sweaters weren't ironic
Grandma got runover by a reindeer
Holiday lists were created by browsing catalogs
Mornings meant one thing: red and green cereal
TLC's christmas soundtrack
Kevin McCallister made us want to spend the holidays in New York
For the final 90's Christmas memory, click here.