12 Tips for Avoiding Weight Gain in the Holidays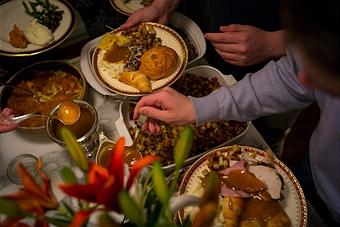 One of the most beloved traditions of the holidays is all the food and plates that come along with them.  However, another thing that comes along with all this food is unwanted weight-gain, and a recent article from the Today Show online is giving some tips to avoid gaining this weight.  Here are a few of the tips to help you out this holiday season.
drink up wisely
go clean
use hors d'oeuvres to your advantage
plan your conscious indulgences
have a face comfort food
use leftovers the right way
keep your healthiest qualities in check
wake up and get your exercise on
fab your gorgeous self up
think of a healthy person you know, and find inspiration in them
out of site, out of mind
For the final tip, click here.