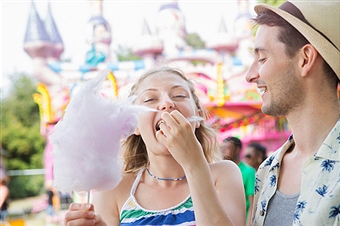 To some brides half of the wedding revolves around what kind of flowers will be used in the decor and bouquets, but the other half of brides don't necessarily care about what flowers are used during their big day.  If you find yourself agreeing with the latter, than this article from Buzzfeed is just for you.  In the article, they've provided numerous options other than flowers to use for the bouquet.  Here's some of the picks:
A bundle of Twizzlers
Cotton candy
A fistful of sparklers
A bop-it
A cup of Five Guys fries
A turkey leg from a Renaissance festival
A bloomin' onion
A 40 ounce
A Pumpkin Spice latte
A Cup Noodles
A Nestle drumstick
Click here for the final alternate bouquet idea.