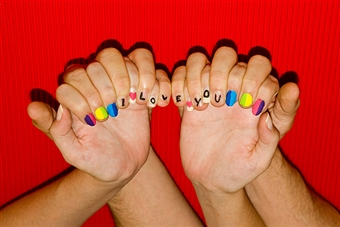 A new article from Bustle is updating readers one what the latest trends in nail art are. In the past few years with the help of youtube, pinterest and instagram, the popularity of nail art has skyrocketed.  With trends like ombre nails, bejeweled nails, and even comic art nails there's always tons of trends to choose from.
However, did you know sweater looking nail art is all the rave this season?  Yes, It does sound strange, but the trend actually can turn out looking pretty artsy and hipster.  Painting your nails to look like a sweater is the perfect look for all of your holiday parties.   It's easy to follow the trend by watching youtube tutorials too!
For more information, click here.