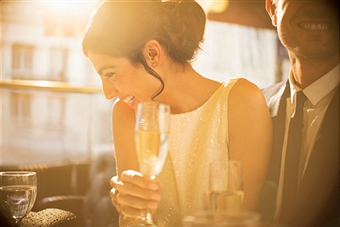 Doesn't a week long celebration of Champagne sound like heaven?  Absolutely, and The Village Voice agrees.  This week marks the 3rd annual celebration of Champagne in New York City, and what's not to love about it?  Drinking the nectar of gods with some of the most posh people in the city is a dream come true.
That's why CitySip.com event planner Blaine Ashley started this week of festivities.  She wanted to make people understand that Champagne can be drank at moments other than special occasions.  Throughout the week educational conferences, tastings and dance parties are put on for the guests.  You are also able to purchase champagnes created all over the world.
For more information about Champagne Week, click here.