How to Host Your First Thanksgiving for Under $100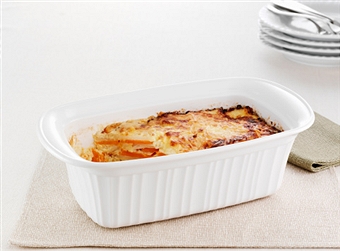 Hosting your very first Thanksgiving can be quite intimidating… and expensive when it comes to buying the necessary ingredients for your dishes.  Fortunately, Buzzfeed has created a little guideline for you to follow to help keep your menu under $100! Now THAT'S  a steal.
This may seem crazy, but you only need these few items to fulfill your Thanksgiving feast.
Flour, Bread, Eggs
Cranberries, Apples, an Orange
Two garlic cloves, Sugar, Salt, Pepper, Cinnamon, Honey
Celery, Green Beans, Onions, Potatoes, Sweet Potatoes, Mushrooms, French Fried Onions
Heavy Cream, Milk,
Butter, Olive Oil, Chicken Broth
Turkey
With any combination of these ingredients you can prepare an entire Thanksgiving meal.  For the recipes, click here.