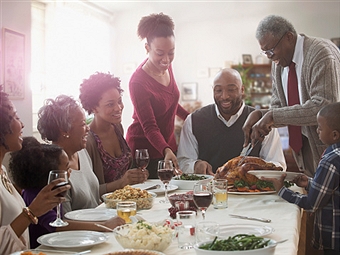 Thanksgiving can be very stressful for a host or hostess, and Bustle is recognizing this dilemma.  If one little thing goes wrong during your event, it can ruin a holiday for someone and that's a LOT of pressure.  So here's somethings you should try to avoid in order for your gathering to run smoothly.
Not giving yourself enough time
Buying the wrong type of turkey
Not cooking that wrong turkey long enough
… and then carving that wrong, horribly cooked turkey, incorrectly
Making the dishes too complicated
Not eating until the big meal
Making waaay too much food
Trying to do everything by yourself
Expecting everything to still be hot at dinner
For the final mistake to avoid, click here.