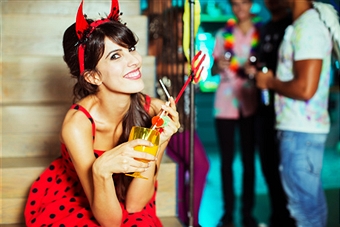 Halloween is just around the corner and if you're someone who always plans things last minute, USA Today has some great budgeting ideas for you.  After all, this holiday should be more about fun than how much cash you dropped on your event.  Here are some great tips for how to spend your money!
Revisit costumes you've already worn- there's no need to drop loads of money on a new one
Splurge on the scary decorations- it is a Halloween party after all
Create your own decorations- DIY is so in
Don't get a caterer, have a potluck- that way you get a variety of food
Bob for apples= cheap entertainment- and who doesn't love bobbing for apples?
For more details on this article, click here.