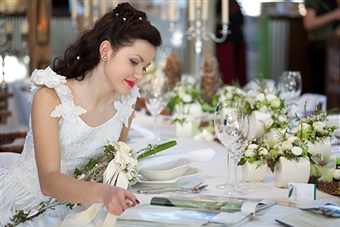 In this day and age there's never enough time in the day to get everything done, let alone plan a wedding.  However, a new article from Brides has given out a few tips to help you get you wedding together a little bit each day.
These are a few from the list
Create a to-do list- put down what tasks need to be done by what date
Let your wedding vendors know your time limits- let them know 5 minute phone calls are okay
Chip away at it- it's okay to do tasks in pieces
Skip social media breaks- use time spent on Facebook on your wedding
For more details, click here.