A Wedding Day Timeline For Thoughtful Brides to Be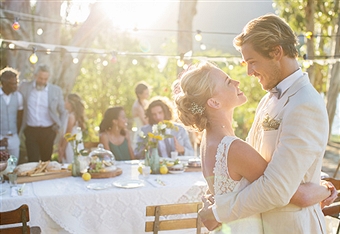 The Huffington Post is helping brides plan out everything they should do on their wedding day.  This day is supposed to be one of the happiest days in a brides life, but sometimes it can turn into the most stressful.  To help destress, you should add these things to your struggle.
Get ready in style
Let your man know you are thinking about him
Drink SO much H20
Incorporate an Heirloom
Take your look from day to night
Prepare for your goodbye
Get ready for your honey moon romance
Each of these things can add so much importance to your day, so it would be in your best interests to incorporate them into the schedule!
For the final timeline event, click here.