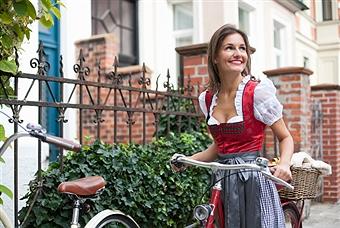 October is not only the month of halloween and fall colors, it's also the wonderful month of celebrating beer… in Germany.  However, just because this is a celebration across the sea, it doesn't mean we can't celebrate it here on American soil, too.
In fact, Bustle is giving us a few great ideas for an amazing Oktoberfest party.
"Willkomen" the guests
Deck-orate your halls
have German "musik"
Supply plenty of "bier"
… but make sure the "bier" is exported from Munich
These may seem like simple details, but working them into your party can make it an authentic and culture experience for all!
For the final idea, click here.