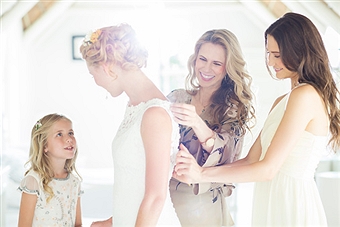 We all know that sometimes being a made of honor can be one of the most stressful roles in the wedding.  From planning the bachelorette party, to tending to the brides every need, sometimes the overall success of the wedding can be put on that role.  Since the job is so scrutinizing, The Washington Post has come up with a few tips for helping you out on your friends big day.
Always support the bride
Be the messenger
Don't go overboard with the bachelorette party
Make sure the bridal suite is fun and well organized
Making sure you follow all of these tips can make a more successful wedding experience.  For the final tip, click here.