27 Ocean-Themed Weddings for People Who Love Mermaids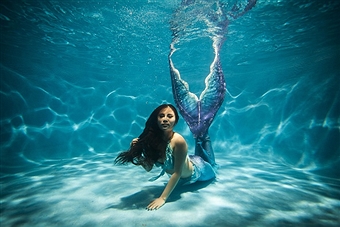 Mermaids have been on the rise recently.  From aqua colored long locks, to sea-shell looking swim-suit tops, everyone seems to be reliving their childhood little mermaid obsession phase.  Now, Buzzfeed is helping readers live these mermaid fantasies through wedding decor.
These are some of the great ideas…
Mermaid shaped save-the-date cards
Blue water-color invites
A ceremony on the beach
…And brushes so guests can brush sand off their feet
Reception in an aquarium
Mermaid silhouette gown with scale like sequens
…Or you can keep the dress simple
A gorgeous shell bouquet
Rhinestone starfish in your hair
A bridal sash that looks like sea-glass
For more mermaid themed wedding ideas, click here.