Put Your Edibles on a Pedestal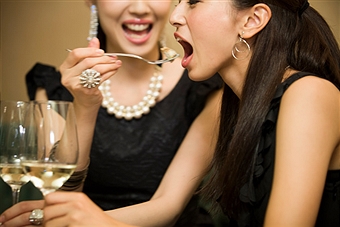 The Wall Street Journal may know a thing or two about catering dinner parties.
Event planning experts say its okay AND important to cater the food at events in interesting and new ways.  Some of the top event planners sometimes will place food at different tiers to create appealing levels.  A lot of planners are also beginning to have the serveware styles different, but complimentary.  An example of this would be some vintage pieces and some modern pieces.  It gives the party an eclectic yet elegant feel.
Keep in mind that one of the most important things to do at a party is to make the guests feel comfortable by being very generous.  Placing foods on different levels can make it seem like there is an abundance of dishes all for their taking!
For more information, click here.