9 Sister Wedding Speech Tips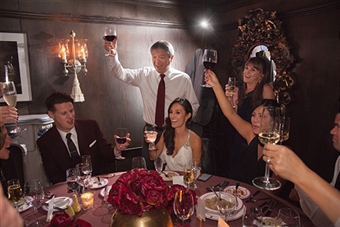 A new article from Bustle.com is helping readers give the best wedding speech ever.  Giving a speech at a wedding can be one of the most nerve-wrecking experiences of your life, especially if it's for your very own sister.  It's important to express how much you love her, but you want to be able to do it in a confident and tasteful way, so she doesn't become embarrassed.
Here's a few pointers to consider when giving your speech…
Try tackling the stage fright
Leave all of your strange sisterly grudges at the door
Avoid the phrase "remember when?"
Don't forget to say something nice about the groom!
Think about what your sis' means to you
Don't say cliche's
Make legible notes
Don't talk too much about yourself
For the final tip, click here.