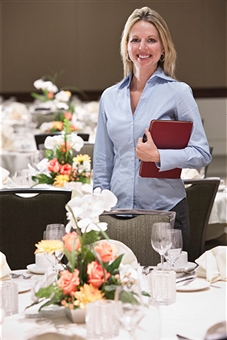 Being an event planner is one of the most stressful jobs in the world.  According to Pulse, there are some health and fitness procedures that an event planner should take, especially the week of one of their events.
These are some of the tips
Start the Day Early
Body Weight Training
Fitness Trackers
Be Cautious When Dining Out
Don't Forget to Eat
Stay Hydrated
Avoid Alcohol
Make Time For Quality Sleep
These may seem like basic health tips, but remember that a healthy event planner can lead to a super successful event!
For the 9th and final tip, click here.